Reminders for terminated employees
How to handle reminders for terminated employees.
We are aware of an issue in HR Partner whereby when you terminate an employee, their reminders set in the future are not automatically deactivated, and you will still keep getting reminder for employees who are no longer with you company.
While on rare occasions, this may be a good thing (i.e. if you have to submit critical paperwork to authorities anyway), but in the majority, this is not a desirable outcome.
So we have made changes to HR Partner which automatically deactivates future reminders when you terminate an employee.  There is a checkbox on the termination screen which is always on by default, and you can turn it off if for some reason you want to keep their future reminders active.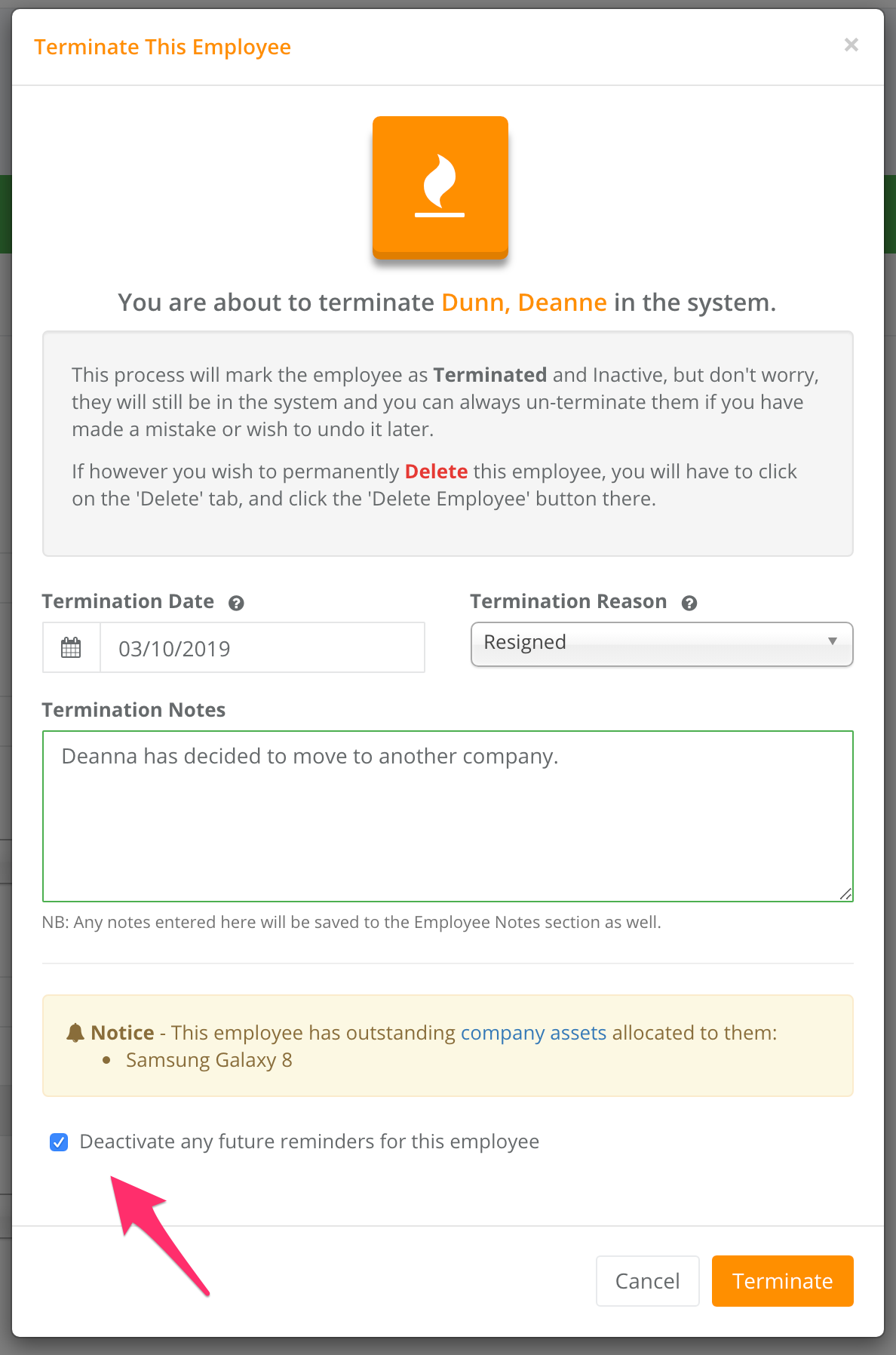 Note: When you unterminate an employee, all their future reminders become active again! BONUS!
But what can you do for already terminated employee who still have active reminders?
Well, you can go to (1) Employees -> Reminders in the left hand menu, and (2) click the 'Filter' button on the top right to (3) select just a particular employee, and (4) say you wish to see their future reminders: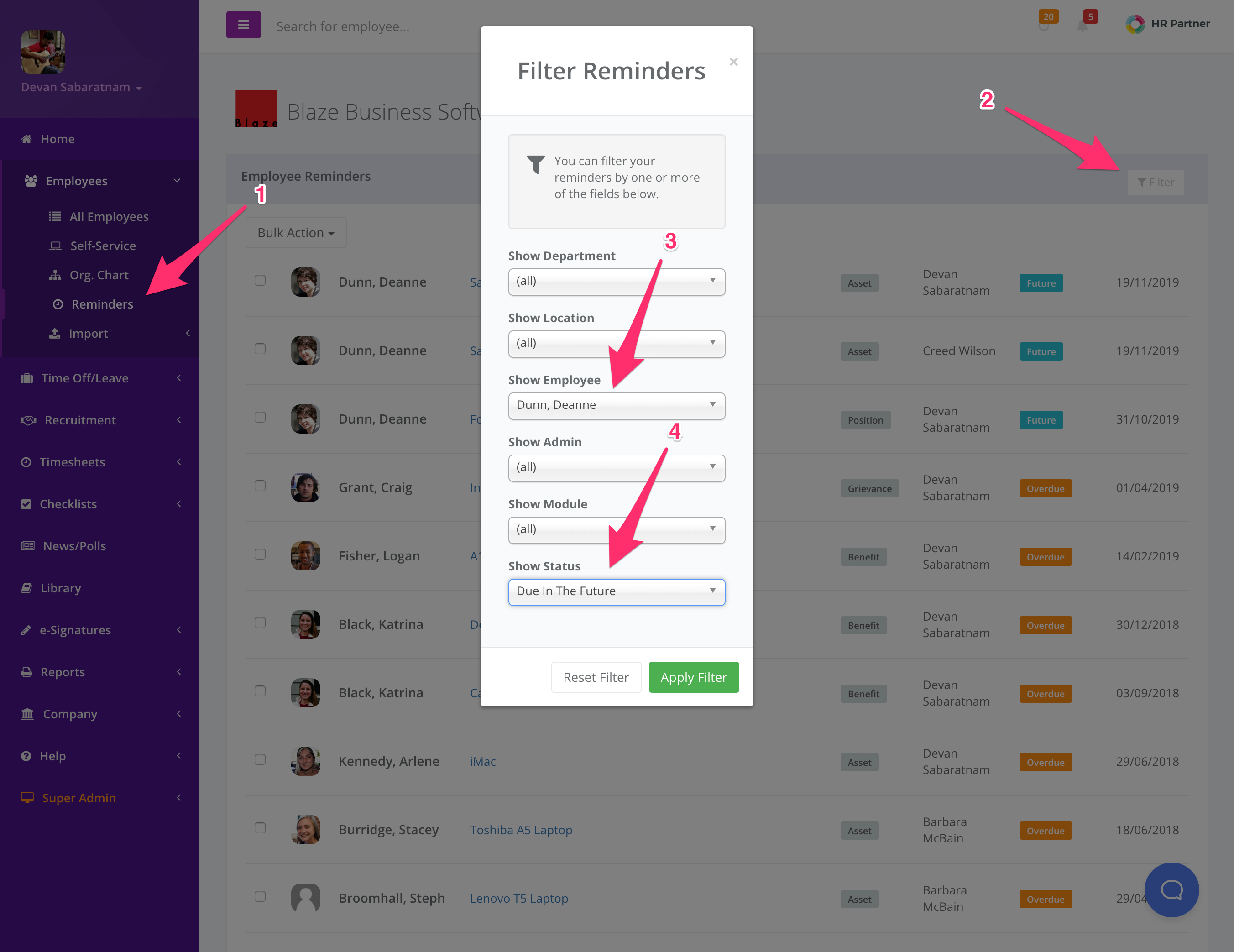 Now you can see just the upcoming reminders for this employee, and you can tick all of them and use the 'Bulk Action' button to deactivate all of them at once.