Announcing Talent.com integration
We are pleased to announce a partnership with Talent.com (formerly known as Neuvoo) which will allow your job listings to be displayed to their millions of users.
We are very pleased to announce that we now integrate your HR Partner job listings to Talent.com, which we have added to our existing integrations with Glassdoor.com and Indeed.com
What this means is, that the Talent.com (formerly known as Neuvoo) servers will scrape open job listings from our servers every day for publishing on their listings, which can enormously improve the reach of your job listings.
By default, the Talent.com integration is turned off, but you just have to go to Recruitment -> Configure -> Integrations and switch the Talent.com switch to 'On' to begin sending your open job listings to them.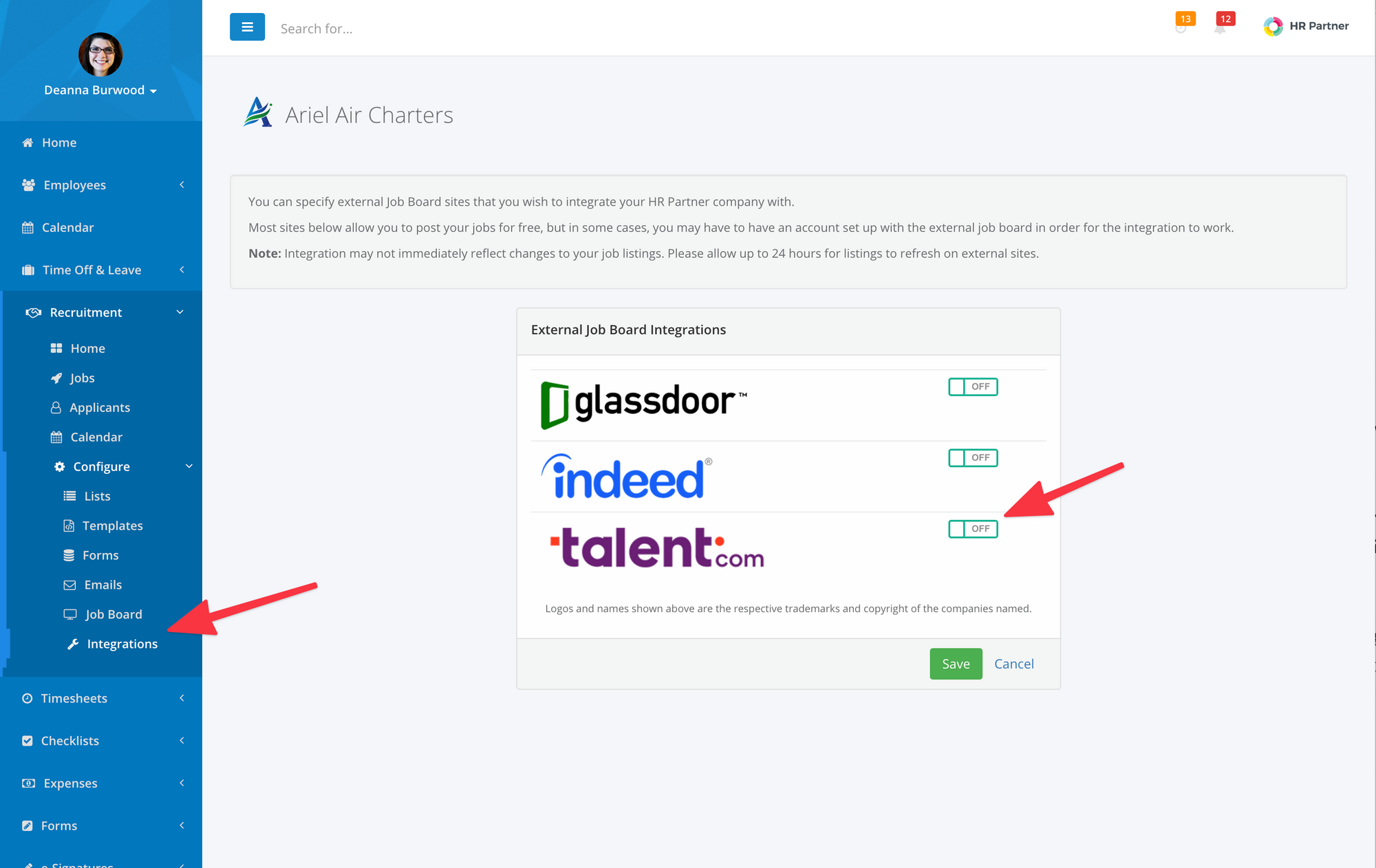 We are also a Talent Apply partner, which means that candidates who see your job listing on the Talent.com site can apply for the job there, and their name, email and resume can be sent straight to HR Partner to be added to the list of applicants that you can follow up with.
Note: At the moment, if you have a custom application form on your job listing, that cannot be filled out by the applicant on the Talent.com site, but we hope to change that soon so that your applicant forms can also be pre-filled in by the applicant.
We are working on a couple of other large job boards with a view to integrating with them, so please keep an eye out on our newsletters and announcements to find out when they happen.