Applicant file upload improvements
We've added a little bit more customization on the job board file upload area.
Our public job boards have always given your candidates the option to upload files against their job applications, but in the past, the file upload area simply had a plain old "File Uploads" prompt, which didn't really tell them much.
So recently, we changed it to say "Attach Your File(s) Here", which is much friendlier language.
But we also decided to let you specify your own wording if you wanted to.  We have a lot of customers in foreign countries, or who want to give specific upload instructions to their applicants, so now you can globally set the file upload prompt by going to Recruitment -> Configure -> Job Board, and then changing this field: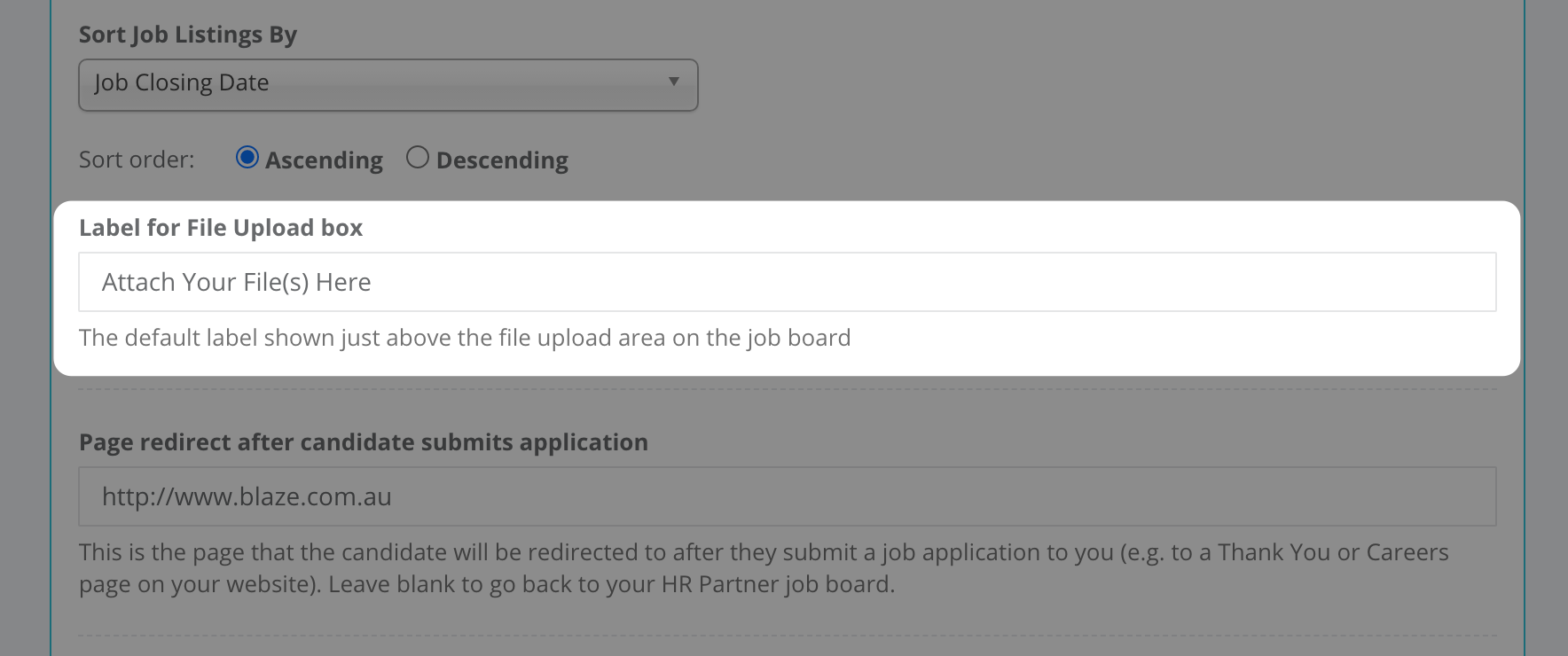 This will change the file upload prompt for ALL jobs.
But you can further customize the upload prompt for individual job listings.  For instance, you may have a job listing where you want the applicant to upload a driver's license, or an NDA as well as their resume, so now you can tailor the prompt to specify exactly what they need to upload for this job:

And this is how it will look on the job board itself: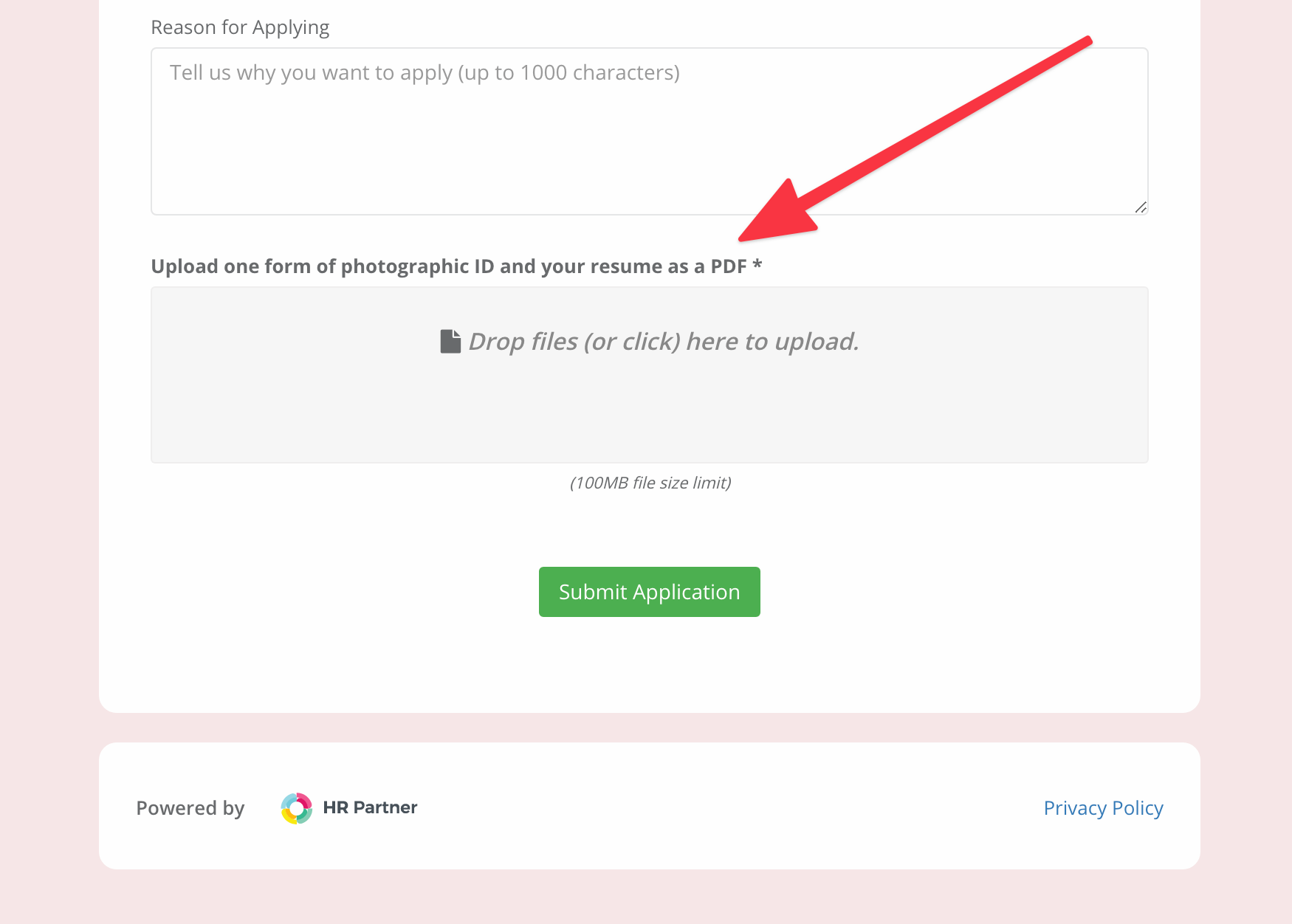 Previously you had to specially modify your custom application form to include a line at the very bottom to specify what your candidate needed to upload, but now you don't need to hack it like this any longer.