Better visibility into employee working days
We've given you a quick and easy way to see the days (and hours) of the week that your employees are working.
We've just tweaked the employee view screen to give you better visibility into your employee's working days.
When you are in the employee view screen, and look towards the middle of the left most column, you will see a new widget that shows you the employee's working hours per day, as well as the days of the week that they work: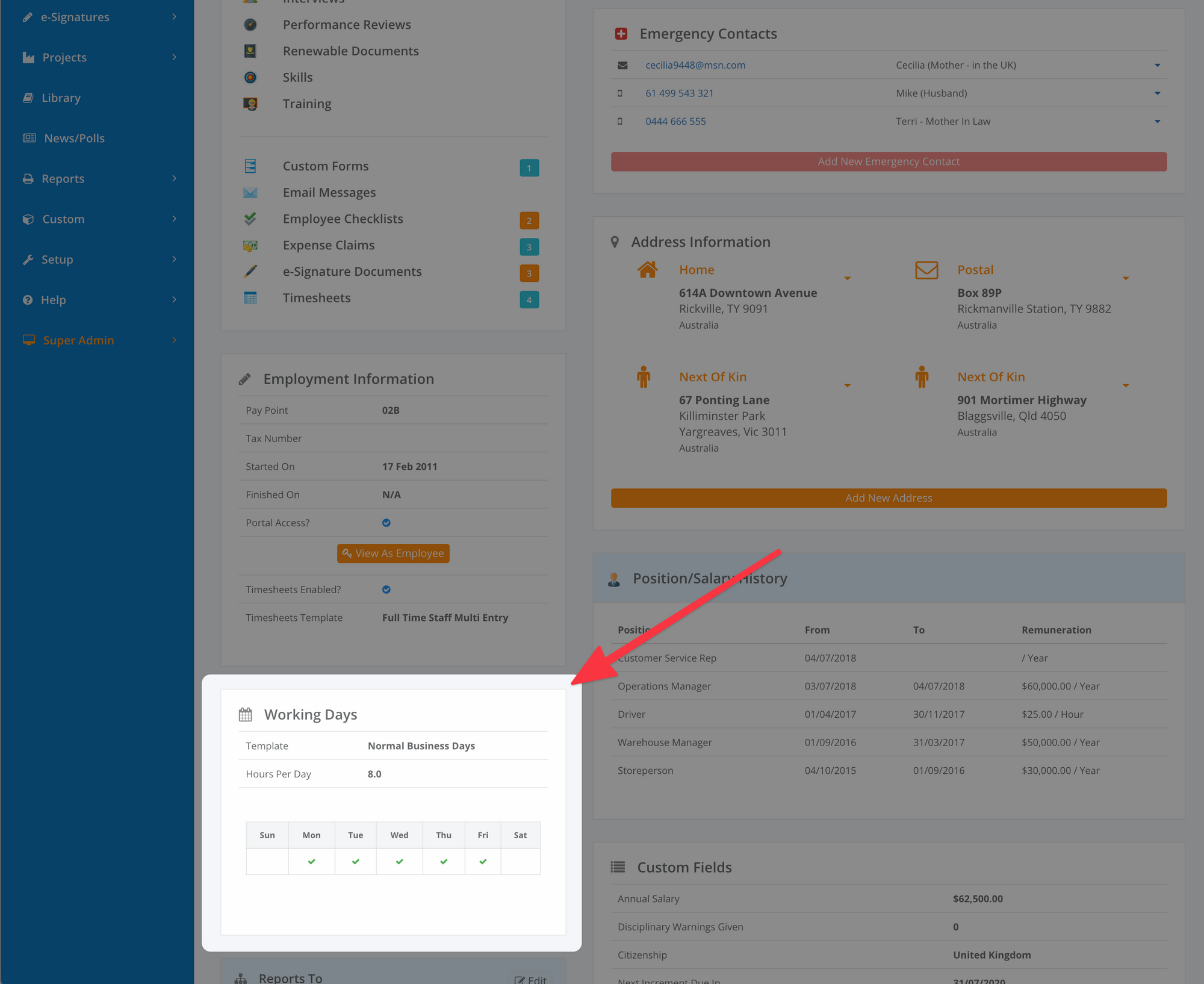 Additionally, if your employees work a variable number of hours for each day of the week, that will also show as an extra line on this table: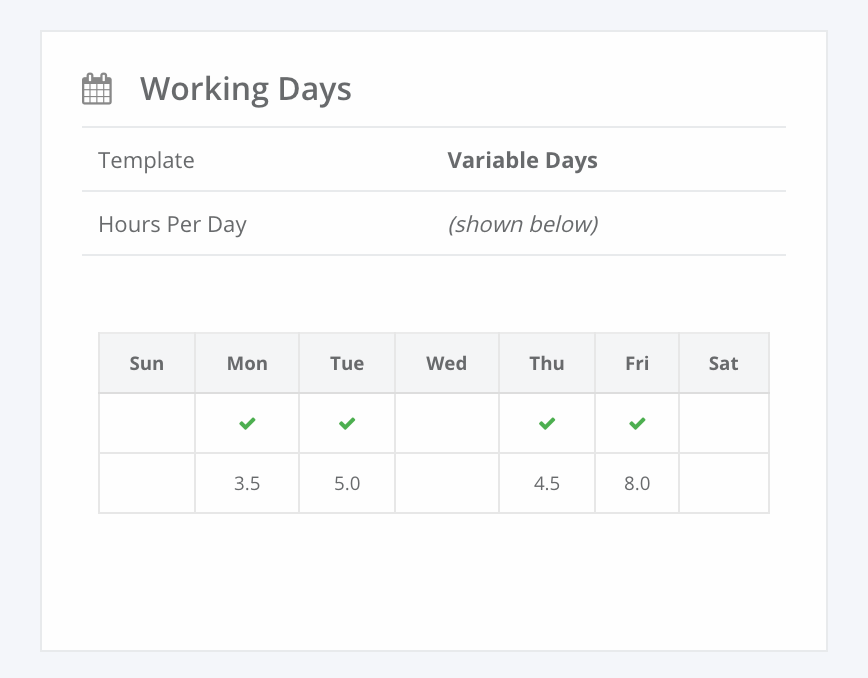 We hope this saves you the trouble of always hopping between the employee view and the Working Day Template view to see when your team should be on duty!