New job board - Careerjet
We are pleased to announce that we have just added Careerjet as our newest option on external job boards that you can push your job listings to.
If you go to Recruitment -> Configure -> Integrations, you can now opt to turn on Careerjet as another board that you can push your open jobs to in order to increase your reach.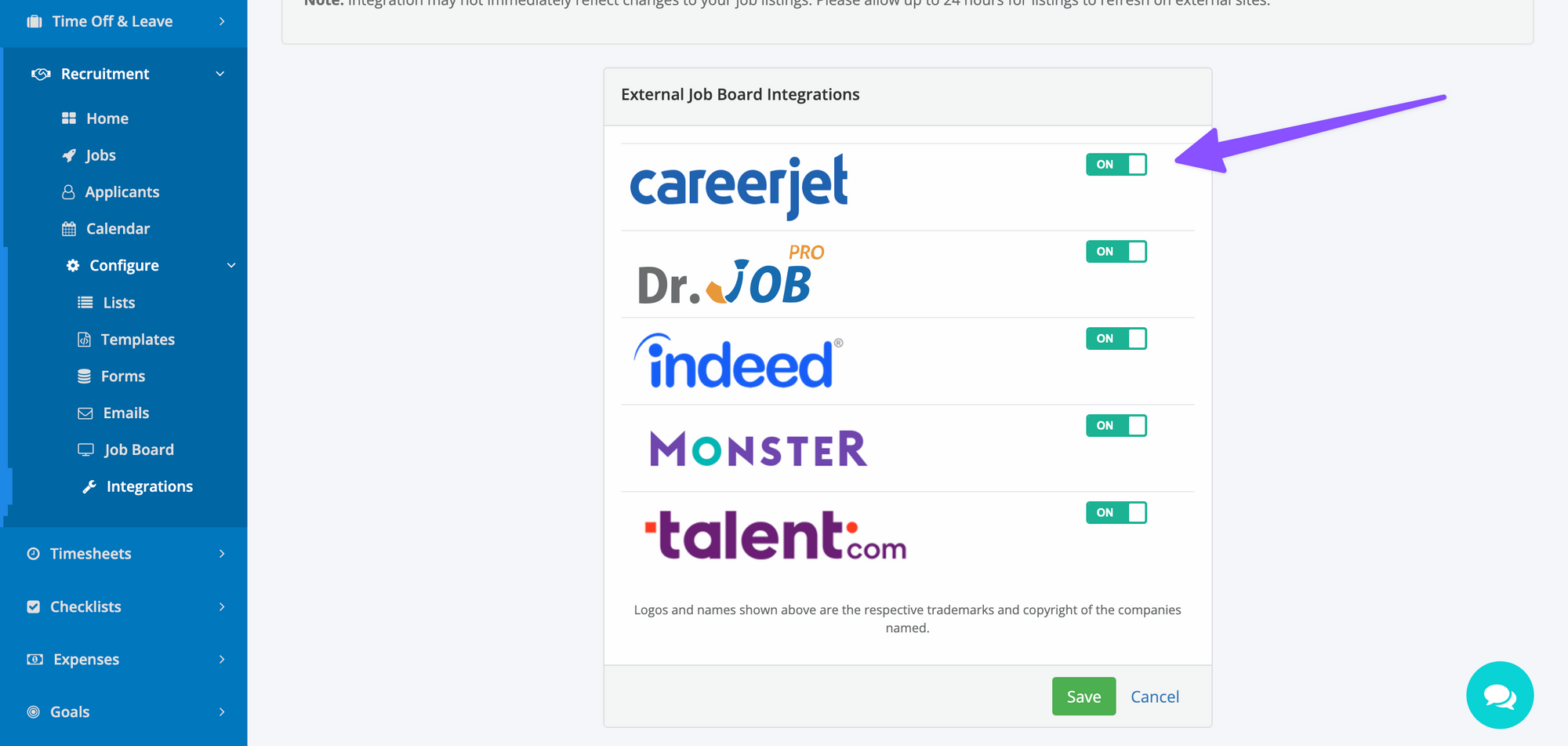 Please also note that we have now removed GlassDoor from the list of integrated boards, as they stopped scraping open job listings late last year because their job boards are now taken over by Indeed (which has always been an option on our integrations since day one).