New Performance Review and Goal Tracking modules released!
We are thrilled to announce two new modules to help you manage your performance appraisal processes, as well as for tracking employee goals and objectives.
We are very excited to finally launch a couple of modules that we have been working hard on over the past few months here at HR Partner.  These two modules are a direct result of listening to customer feedback and internal discussions among the team.
Indeed, this is the first new enhancements that have been designed with the whole team throwing their ideas into the hat, based upon their support and training calls with all of you, so we hope that they will prove to be popular, and useful.
Performance Management
Currently, we do have a small area to record information on employee performance reviews right now, but it is overly simplistic, and our customers wanted more.  
They wanted employees, and their managers and even their colleagues and co-workers to be able to fill out feedback forms that would be stored against the employee history.
So, now we have a completely new Performance Review and Appraisals section on the left hand menu where you can schedule future reviews for employees (which will send reminders out to everyone involved in the review just before it is due), and you can also choose who will be involved in the review process.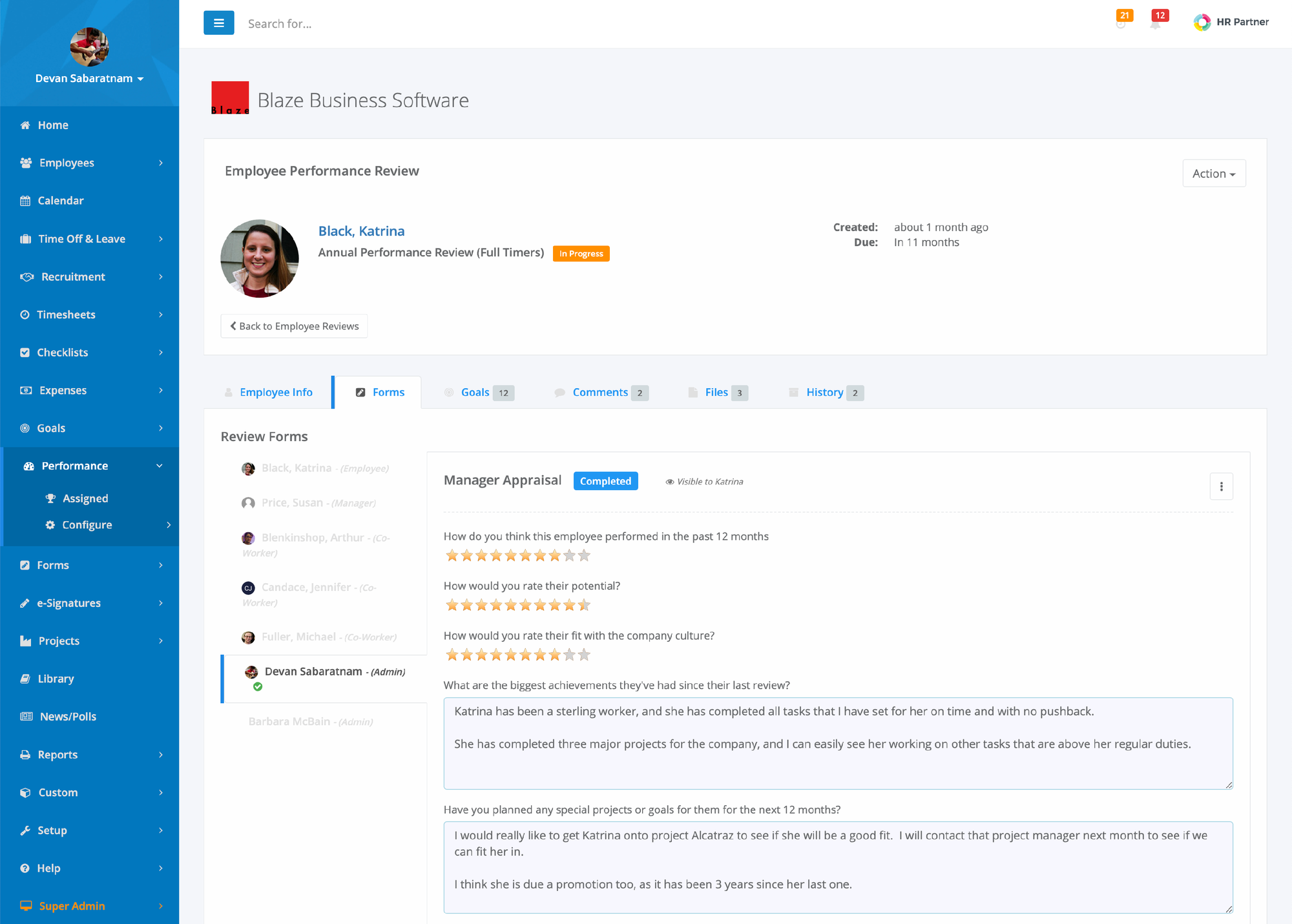 Within the review itself, you can see everyone's feedback, upload and read file attachments such as letters of recommendation etc., and leave comments for other parties involved in the review, as well as schedule the next review and read historical past reviews.
While we don't have a set review methodology such as '360 Feedback Loops' and others, we have provided a flexible framework that allows you to set up how simple or complex you want the reviews to be.
You can have reviews that are just done by the employee's supervisor (without any input from the employee themselves), or else just the employee and their manager, or you can even involve the entire team the employee works with to provide their feedback, either publicly or privately!
Read more about this new module on our help documentation here - https://help.hrpartner.io/article/216-employee-performance-management
Goal & Objective Tracking
We have also just released a new goal & objective tracking module, which will let you set up various company goals that employees can update and track their progress against.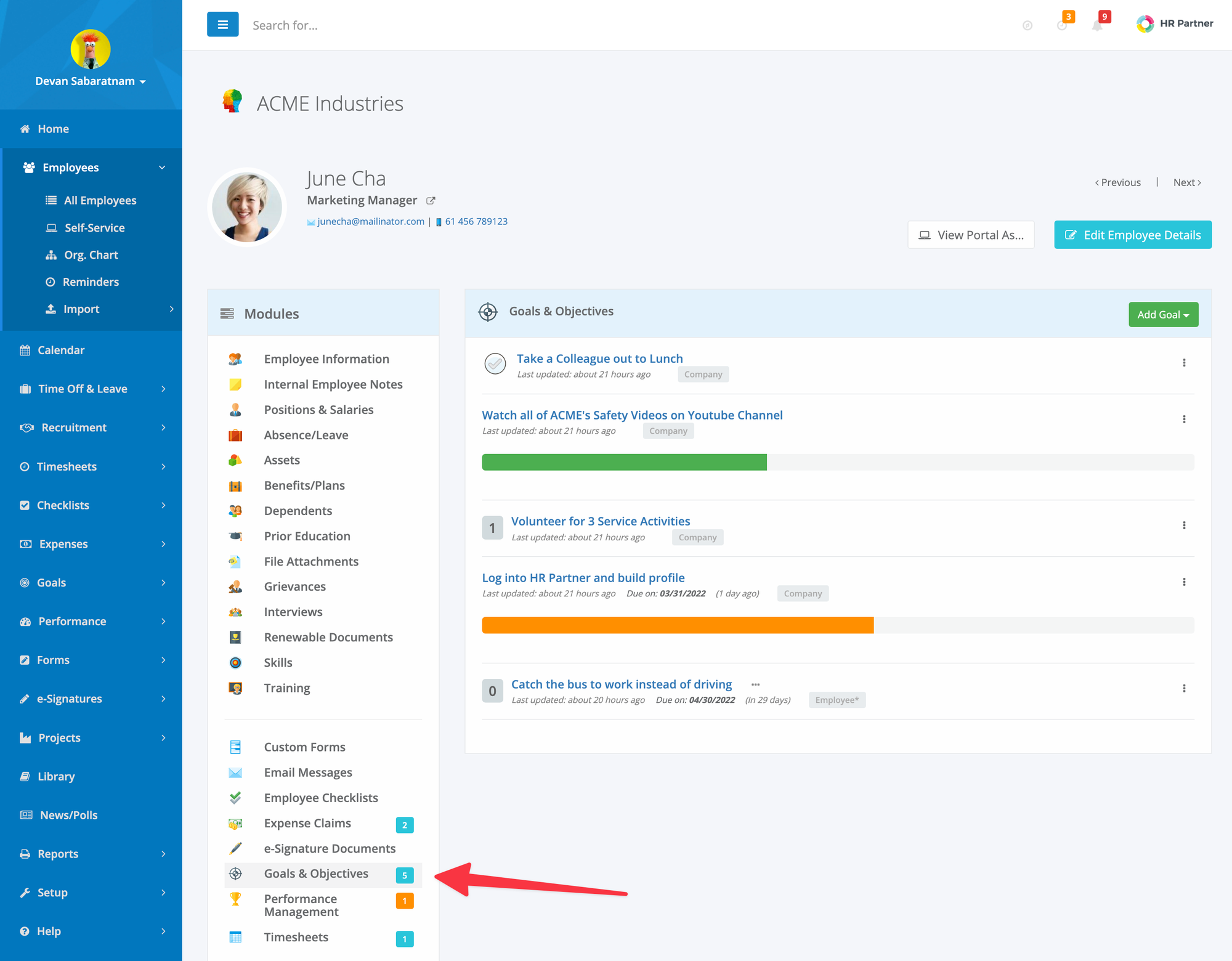 These can be number of times they have achieved something, or a percentage progress towards an outcome, or tracking sales figures etc.  You can set up company goals, or employees can even set up their own working goals to track and update via their ESS portal.
So now you can do basic OKR tracking within HR Partner.
You can even group goals together in templates so that you can mass assign a group of goals to a set of employees and track them (e.g. setting a bunch of customer satisfaction goals for all of your sales team in one hit).
All goal changes have a tracking history to show who changed it and when, along with any notes pertaining to the change.  Goals can also have expiry dates, and can show up on our new Performance Management module above when talking to your employee during a review process.
Read more about the goals module here - https://help.hrpartner.io/article/215-employee-goals-objectives
As always, please check our our help documentation for more, or else contact one of our helpful and friendly Customer Success team members for more information.