Speedier Org Chart updating
Making life easier for you when you need to update your company org chart quickly.
We've had a self generating organization chart in HR Partner for a while now, which is dynamically built when you set who each employee 'reports to'.
The only caveat has been that you need to have everyone reporting to someone (except the person at the top of the chart), otherwise the chart would not be generated at all.
Previously, the process of updating the 'report to' parameter was really long winded, as you had to open each employee individually and set their direct supervisor.  However, now we have made that job a lot easier, because when the system presents you with the message that there are employees with no direct reports, now you can specify everyone's report all at once on the same page!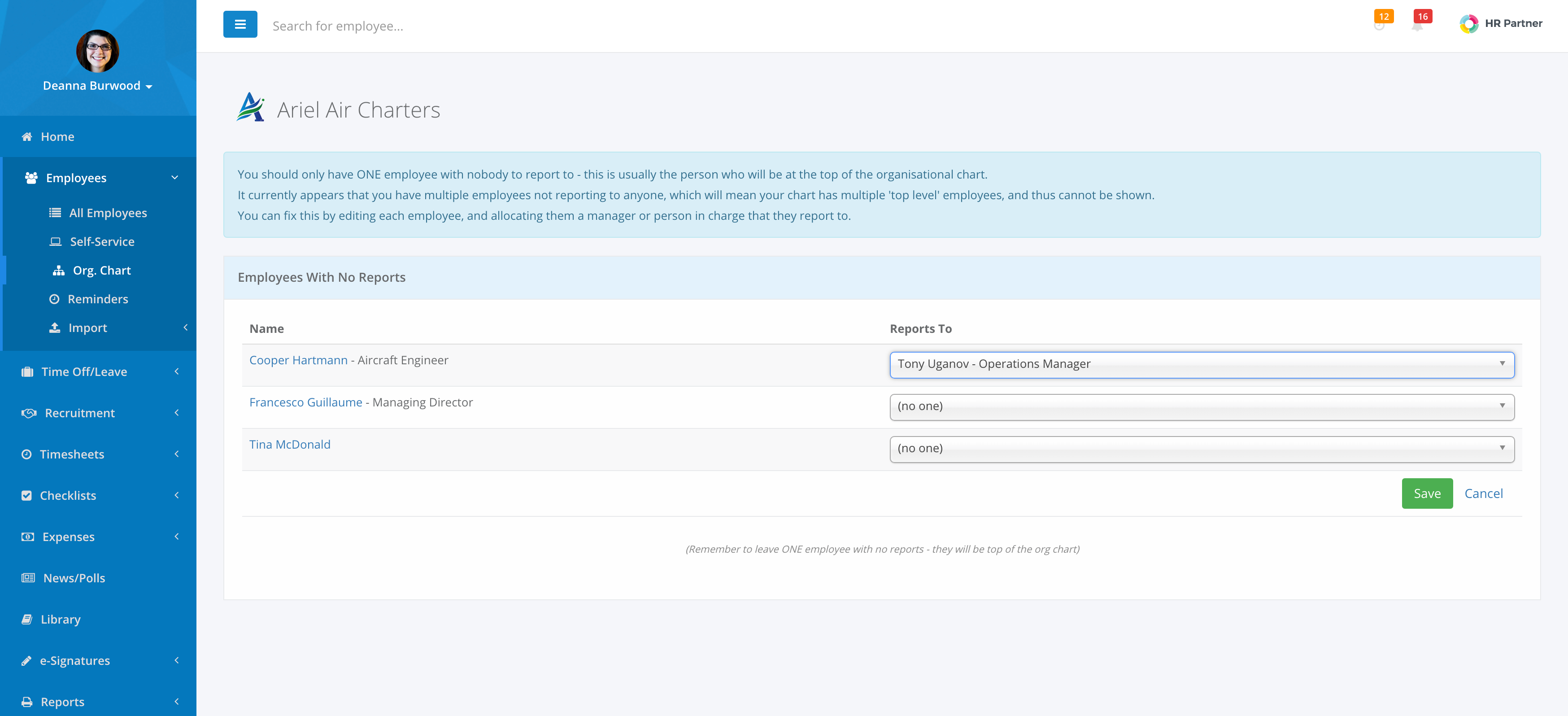 This makes updating your org chart much quicker and more effective.
We also noticed that this problem was exacerbated when importing employees from a CSV file, as there was no way to specify who someone reports to in the CSV file.  Until now.
We've added a new importable field which lets you specify the direct report of each employee during the import process.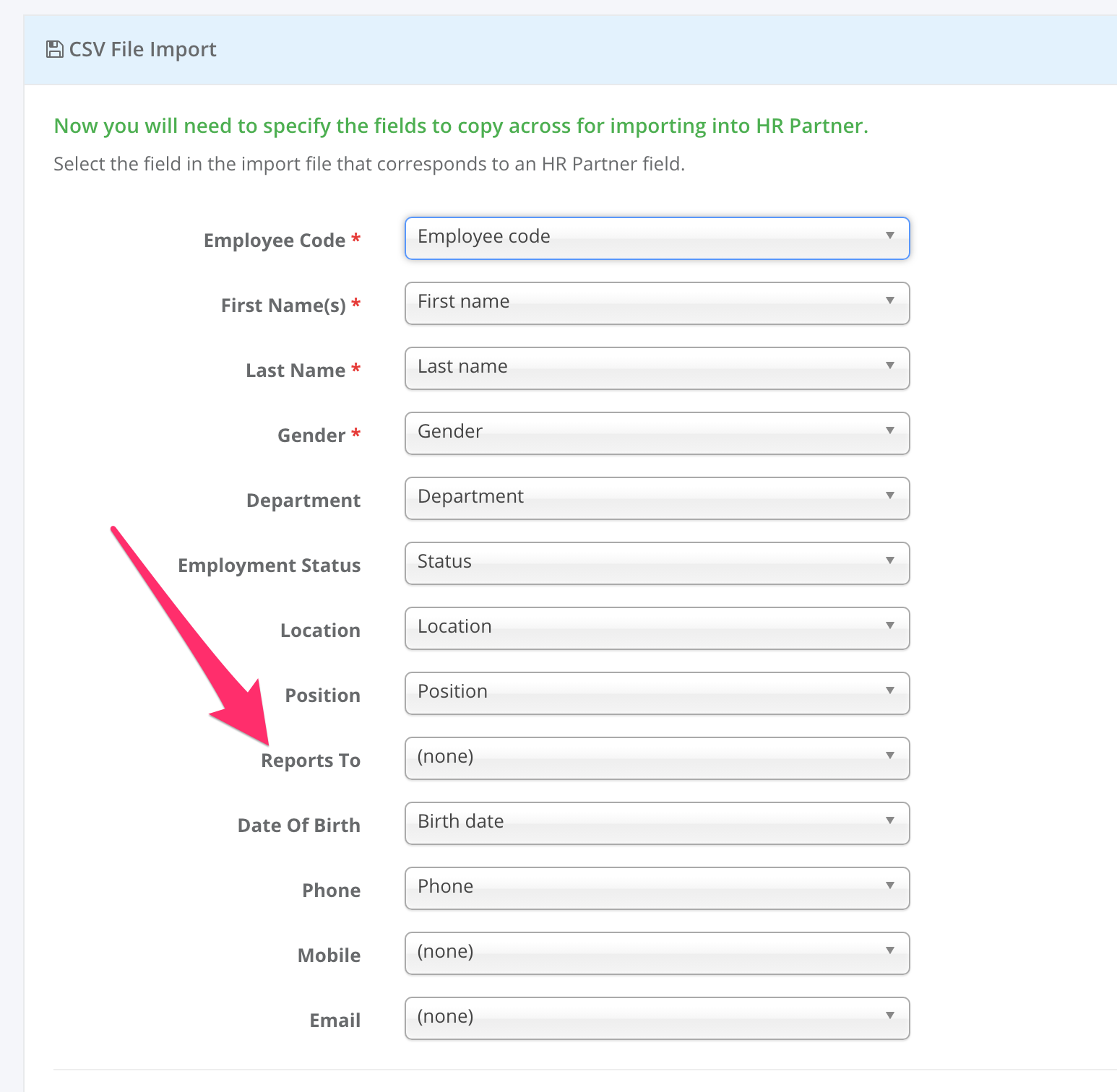 AND... as an added bonus, you will probably notice that the import field mapping now SAVES between import sessions - so no need to keep laboriously setting the mapping between your CSV file and HR Partner fields when you do consecutive imports - we will remember your last settings each session which should save you a ton of time.