New Recruitment Layout
We have redecorated the recruitment application view for you.
If you have done any hiring in HR Partner over the past couple of weeks, you may have noticed that we quietly rolled out a new layout for the application view screen when you are looking at a particular job application.
Gone are the 'boxes' scattered all over the screen, and we now have a neat tabbed area with all the important information categorized within them.  We have also added a timeline on the right hand side which shows you the applicant's progress through the hiring pipeline.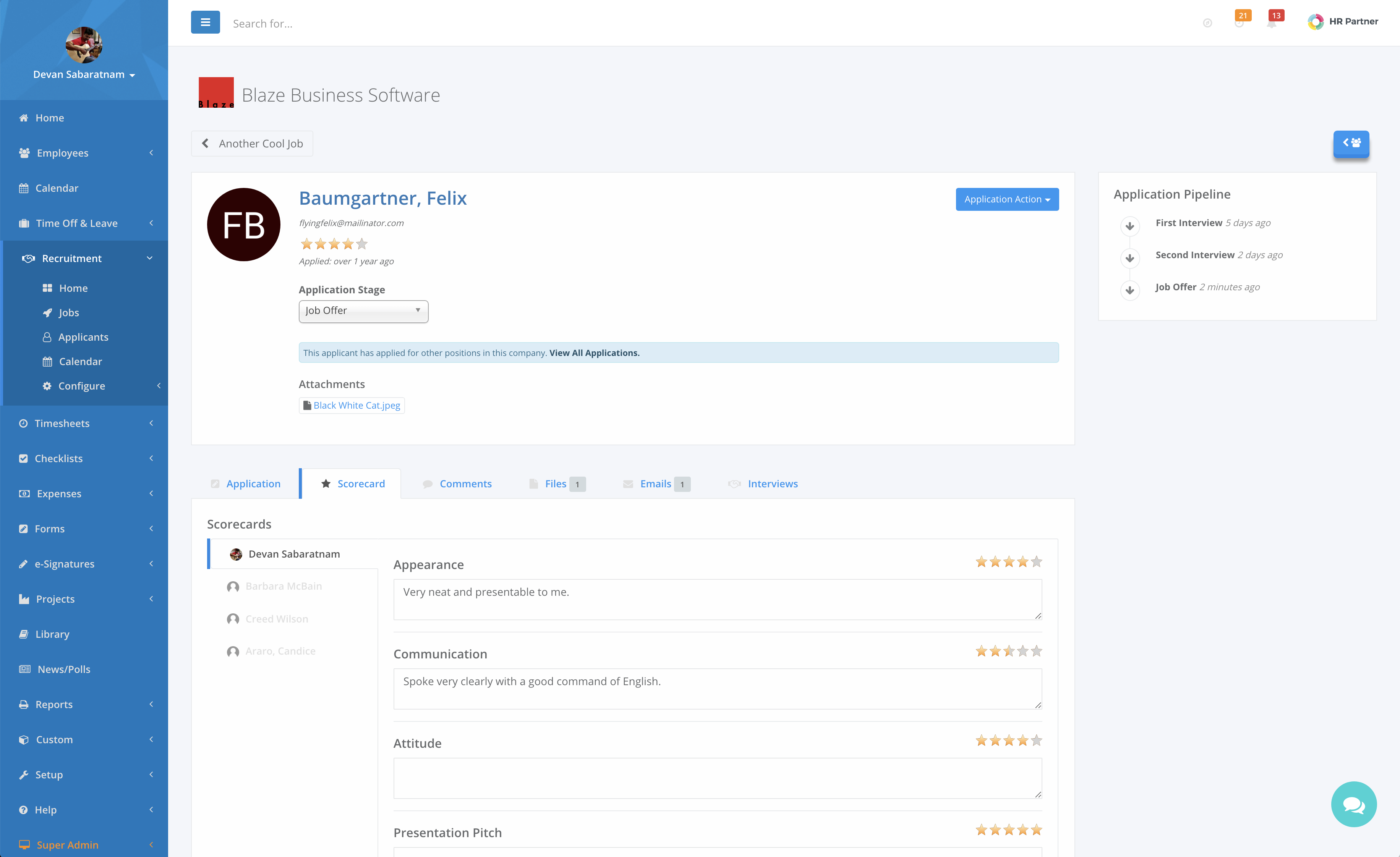 We've also made some 'behind the scenes' changes, including auto saving Scorecard comments and star ratings without you having to remember to hit 'Save' each time.  We've also made it easier to send (and now ***receive***) emails from your applicants.
We hope that this new change makes your hiring process a lot easier and smoother!