Better employee notes with Tags
We now support #tagging of employee notes using hashtags, which makes it easier to pull reports later on various tags that you select.
We've had a lot of requests from our customers asking if they can categorize the employee notes section so that they can more easily differentiate between general notes, or more important ones, such as a discussion had with an employee around coming in late etc.
After thinking about this, we've decided that in order not to impact the completely free form note taking ability by adding more fields, we would simply support the concept of #hashtags within the notes itself.  One benefit of this is that you can completely ignore this and not use hashtags if you don't want to, and nothing changes in the way you use the system.
But if you DO want to use this new feature, you can now enter in as many hashtags (prefixed with a '#' character) as you need when adding in notes.  The best part is also that the system remembers the past hashtags that you have used, and offers them up to you while entering, so that you can maintain better consistency across all your messaging.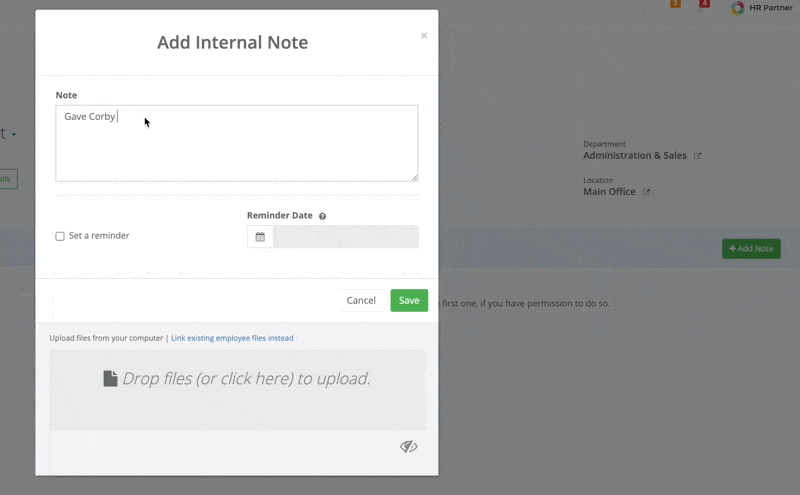 And yes, you can add new hashtags as you type a note, and the system will add them to the company database for later re-using on future notes.
The beauty of hashtags is that you can the report on these notes by specifying one or more hashtags to search for, so now all notes detailing when an employee came in late can be tagged with #late, or #lateness, and your can then pull a report on all notes where this tag appears.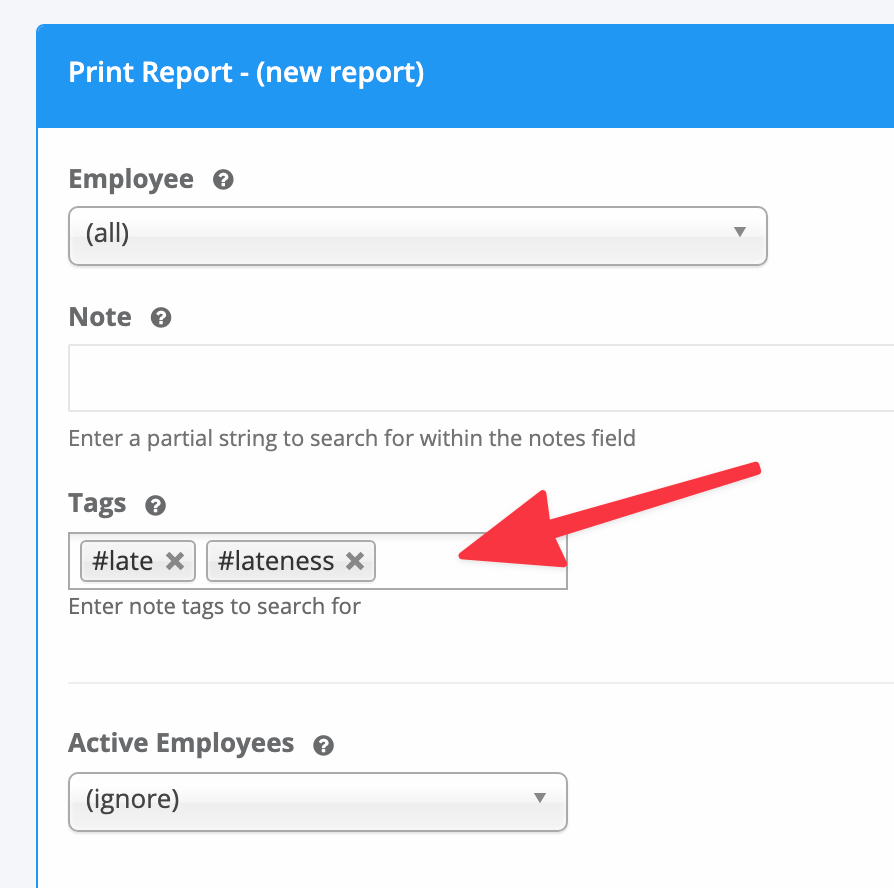 Did we mention that you can have unlimited number of tags for your company?  You can manage tags to reduce clutter by going to Setup -> Configure -> Lists and scrolling to the bottom and instantly add or remove tags from your company options.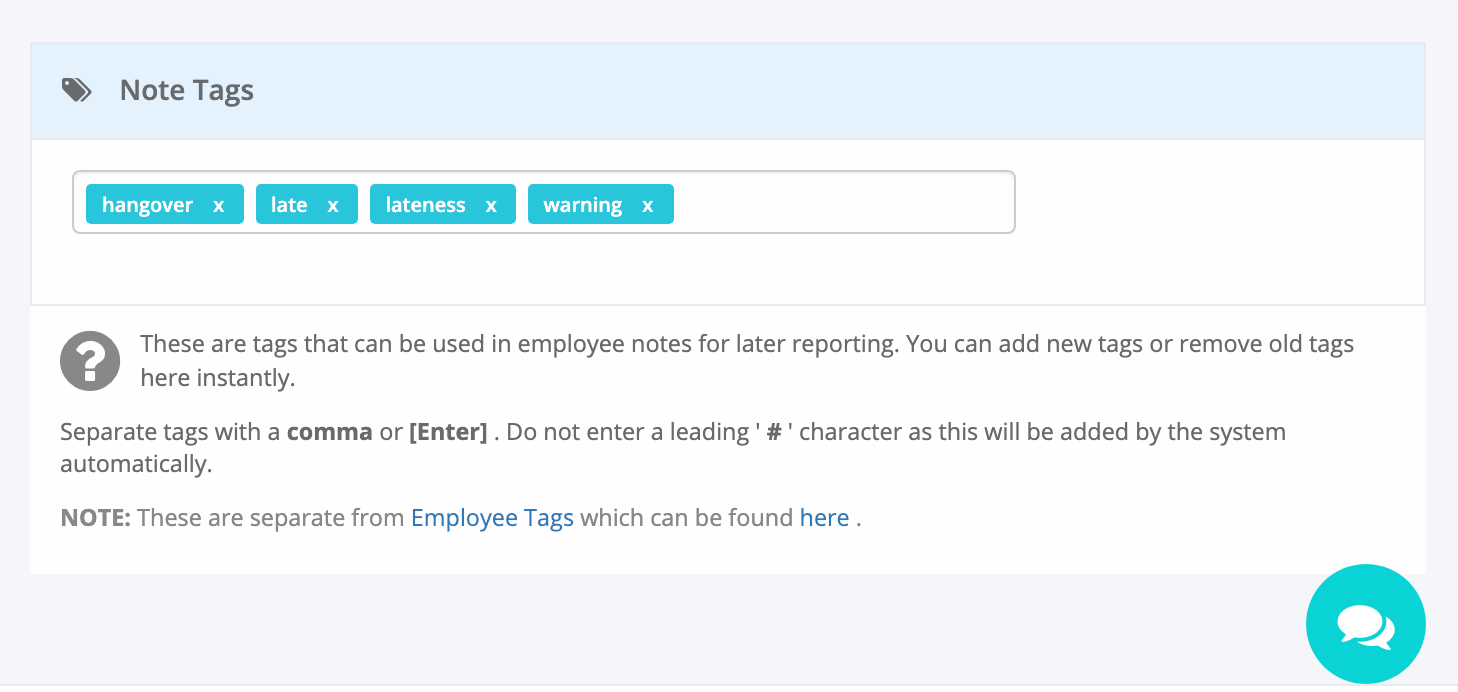 For now, these tags only work on general employee notes, but we are looking to expand this shortly so they will be available on all the other submodule notes (i.e. Assets, Reviews, Training etc.) and eventually even on applicant comments in the Recruitment module.