File uploads in leave requests
Your employees can now upload file attachments when entering in a time off request on their portal.
We are pleased to announce that your employees can now upload file attachments (such as a scanned doctor's note or photo of a permission slip) when requesting leave or time off on their employee portal.
This ability is turned OFF by default so as not to impact your current use or to confuse your employees, but can be easily turned ON by going to Time Off & Leave -> Configure -> Leave Settings and setting this checkbox: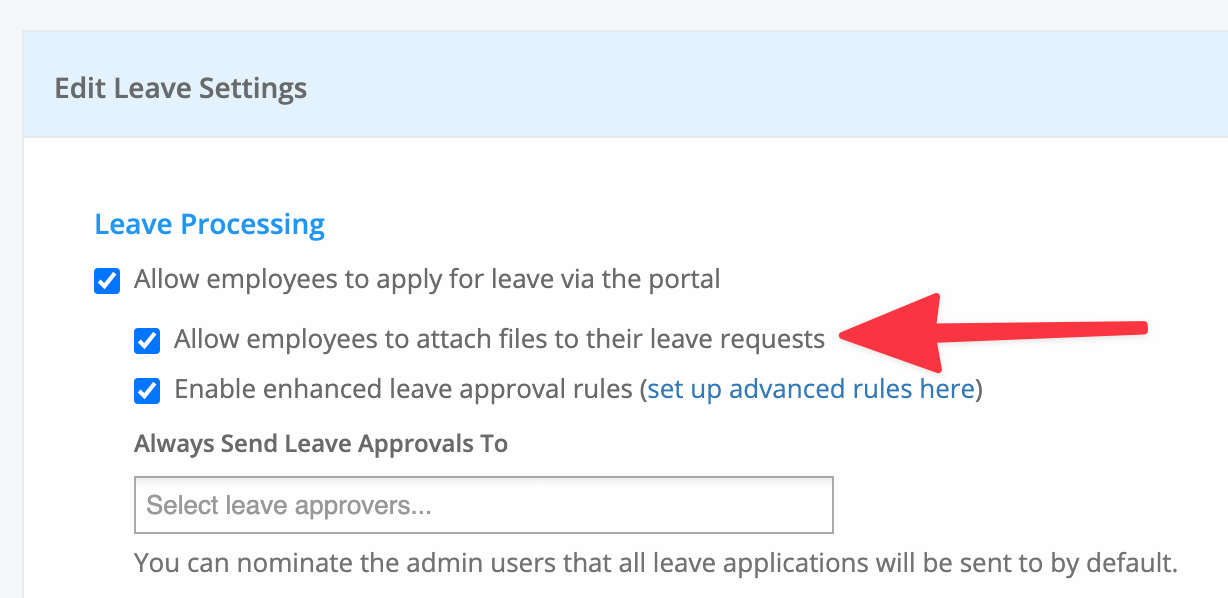 This will then show up a file upload area at the bottom of the leave request screen, where your employees can drag and drop multiple files to when entering in their request.
These files will be attached to the leave request, and can be viewed by any admin (or employee) when approving or rejecting the request.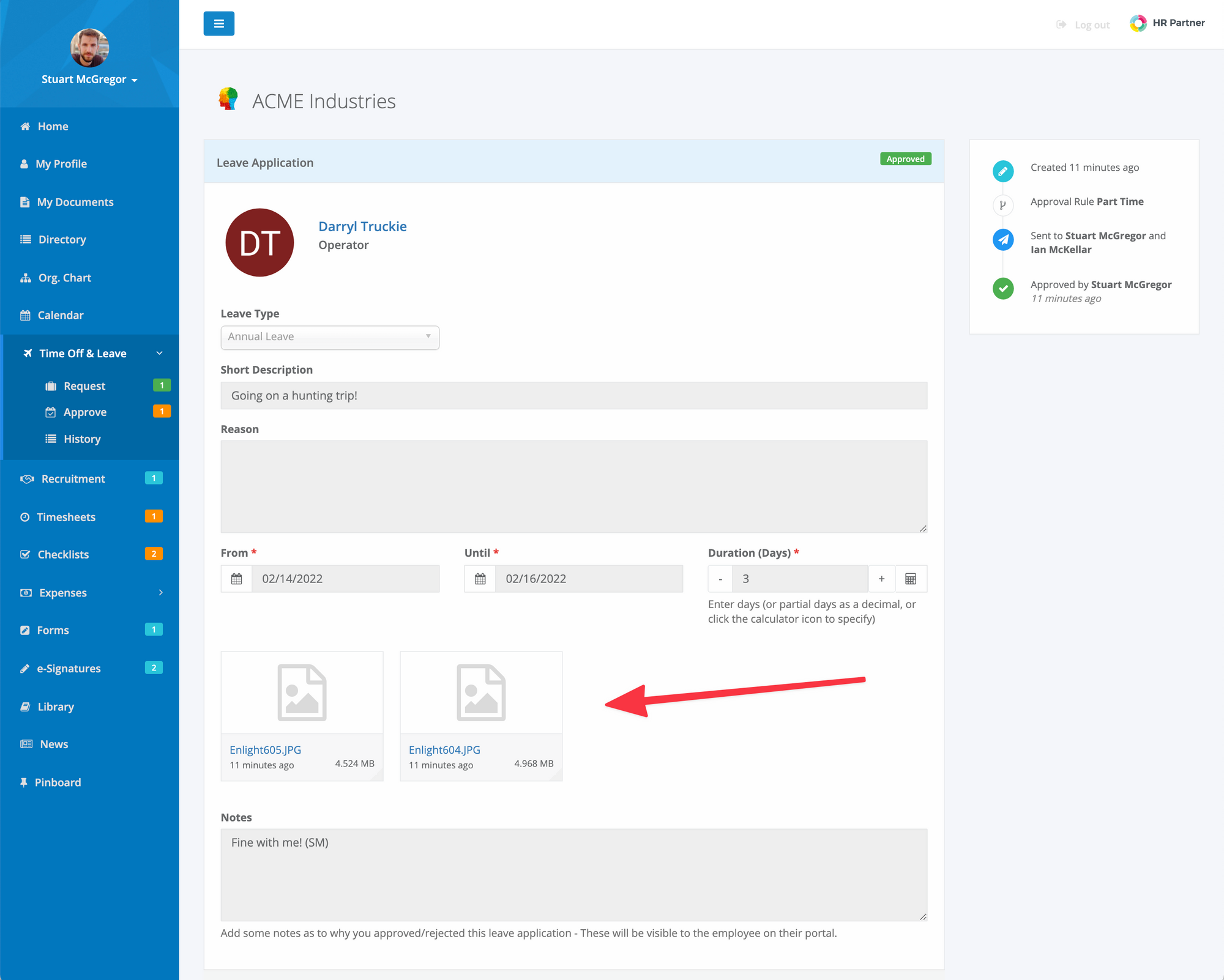 Once the leave request is approved, the file attachments will be copied across to the relevant Absence entry in the employee file as well, for future reference.
This change was made due to a growing number of requests from our customers who wanted their employees to upload supporting documentation against their time off requests.
TIP: Don't forget that you can create a custom header or footer to be shown to your employees on their leave request screen, so you can customize the footer to ask for specific documentation to expedite the approval of their leave requests!
We hope it will make your job easier when it comes to managing your employee's time off.  We would love to hear any feedback from you to improve this new feature.