More information on Leave Request Forms
We now allow you embed your own custom headers and footers onto your employee's leave request forms so you can give them more guidance on how to apply for time off.
The employee leave request feature is probably our most used section of HR Partner, and thousands of leave applications are put through our system every month.
Lately, we have had a few requests to customize the form a little, so that companies can add some additional information on the form which will help their employees to make better choices when filling in their request for time off.
For example, you might want to highlight an important company event that is coming up soon, and you might want to give everyone a heads up not to book time off during that event duration.
Or else, you might want to specify exactly what the employee needs to put in the Comments area - for instance you might want them to nominate another colleague who can take over their job while they are away, or else put their travel details in the comments for contact tracing etc.
Well, now you can add these details to your request form in the Employee Portal.  To do this, go to Setup -> Time Off & Leave -> Leave Settings and here you will see two new fields allowing you to set the Header and the Footer embed on the leave request form: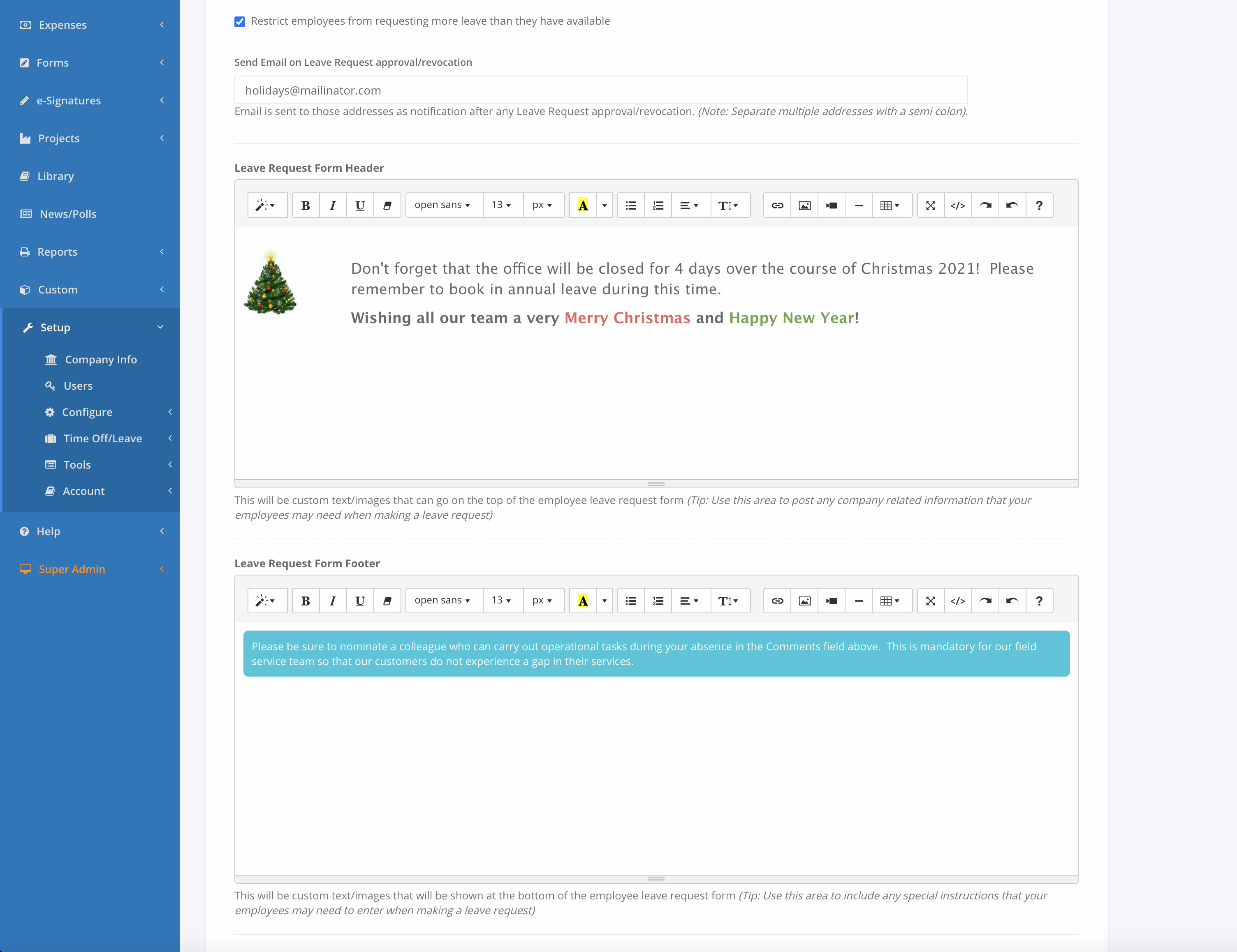 Note: These are full HTML embed points, so you can place images and different fonts, and even have different colors in the text here to draw attention to them.
Now, when your employees go to fill in their requests, they will see this information displayed on the form: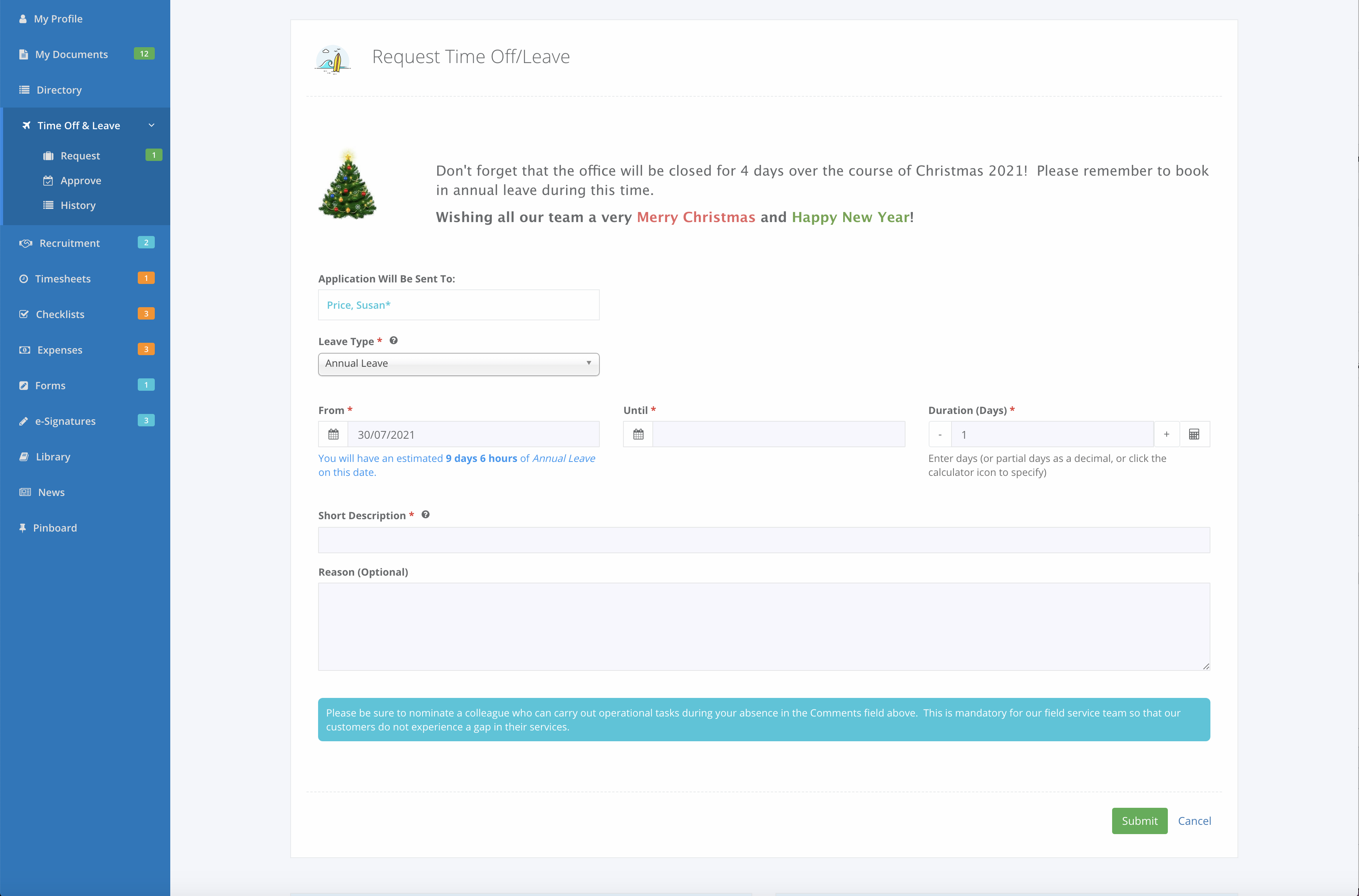 We hope that this makes it far easier for you to ensure that your team utilizes their time off in the best way possible.