Making 2FA mandatory in your company
We just introduced an option to make 2FA a mandatory thing among your admin users in your company.
Last year, we introduced 2FA capability in HR Partner, to increase the security of your logins and help protect your data in our system.
We left the option to use 2FA or not as something that was totally up to the individual admin user.  But we had a few requests from some of our larger customers to actually make it something that was enforceable as a company wide option.
Well, this week we rolled out a change which lets you set an option company wide in HR Partner by going to Setup -> Company Info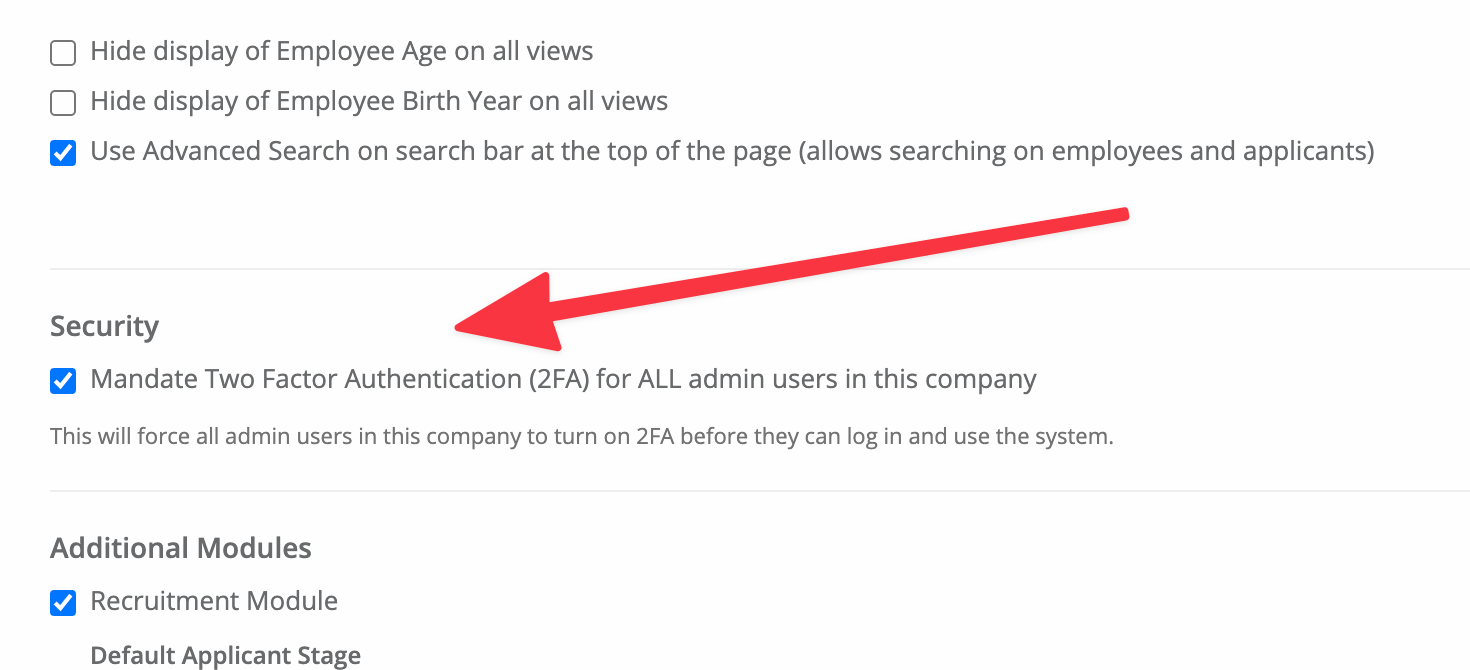 Checking the box above and saving will mean that non of your admin users can do anything in HR Partner unless they turn on two factor authentication (2FA) first.
We hope that this will help you to enforce your corporate security policies among your team.