Customizing your employee list
You can now completely customize the employee lists on your admin and employee portals to suit your company needs.
Ever wanted to move fields around on your Employee List or Portal Directory, or remove columns like birth dates and add in extra columns that you think you need?
Well, the good news is that now you can do that!  We've just introduced the ability to change up your Employee List on your admin portal, and also the Employee Directory on the ESS Portal.
Now you can have things like emergency contact details on the main list, or remove the employee profile picture if you don't use them, and you can even have custom field information that you created specifically for your organisation displayed right on the employee list.
Here is an example of a list that has had the Employee Code, Birth Date and Gender removed from the list, and the Department & Location added, as well as a custom field called 'Usual Start Time' added to it: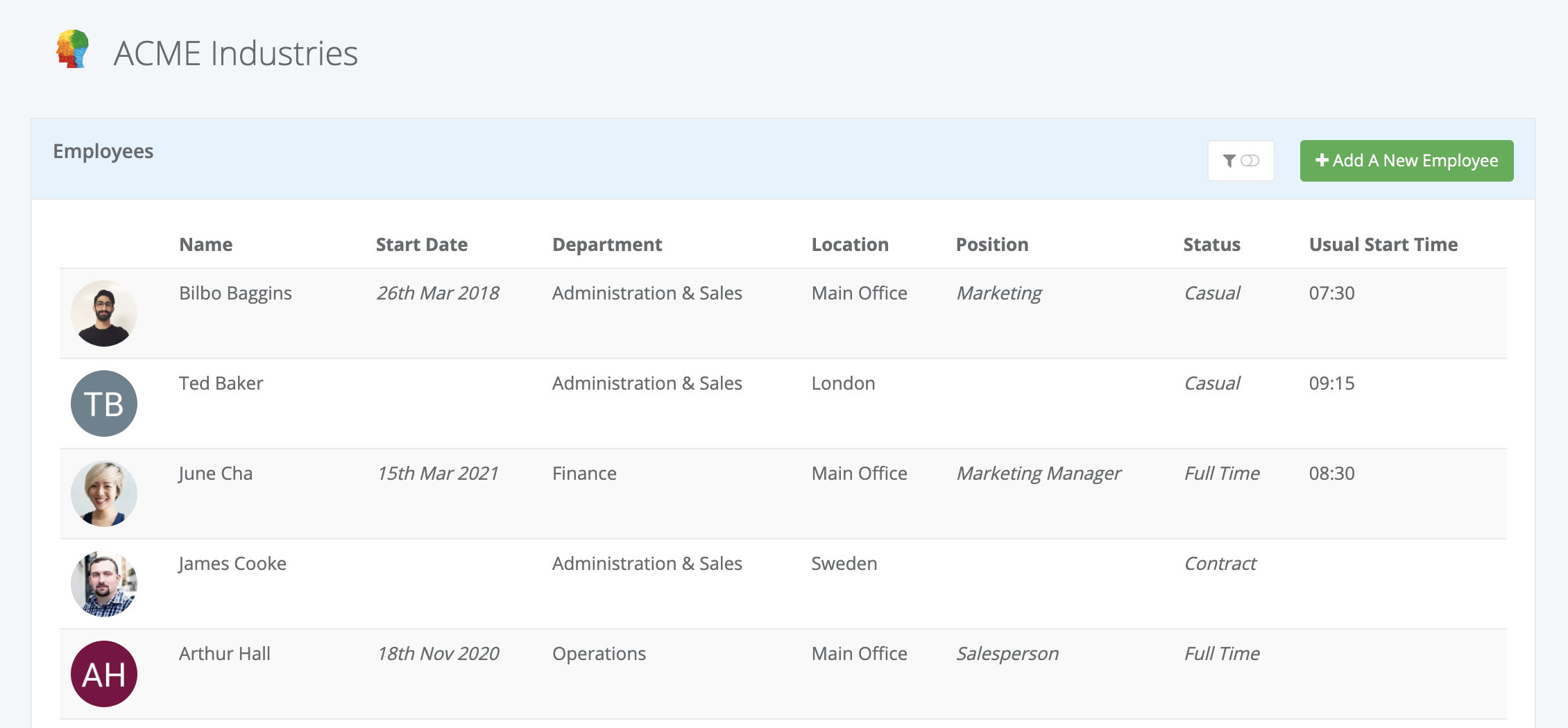 Take a look at our knowledgebase article showing you how you can set this up to suit your needs here - https://help.hrpartner.io/article/207-customizing-employee-lists
It is as easy as dragging and dropping  fields/columns to rearrange or show/hide them from view: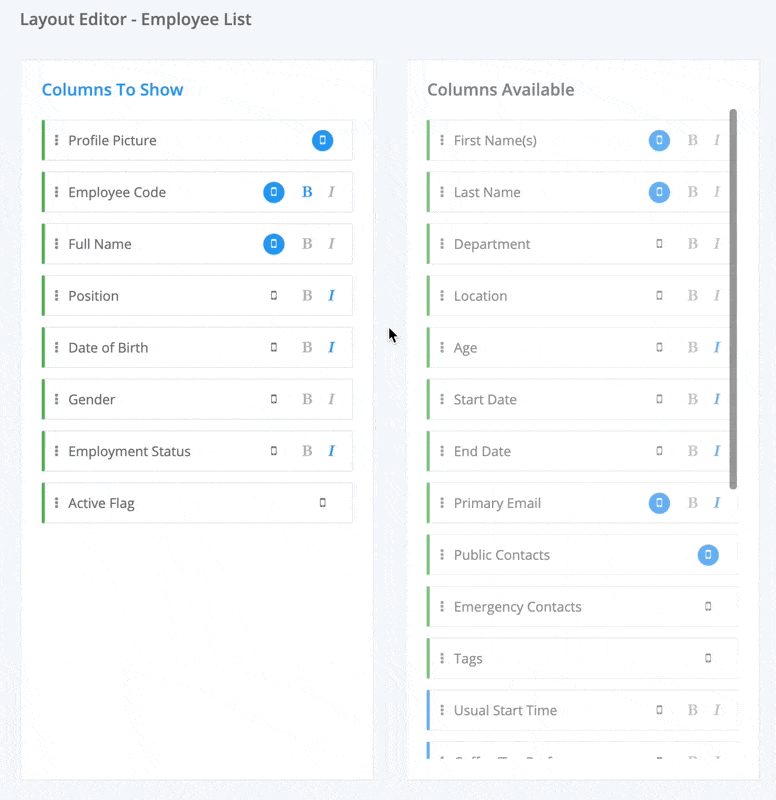 Additionally, you can now also turn the location timezones on or off on either display so you can be better informed as to what time it is in all your company sites, or turn them off to save screen real estate.
Bonus - We just improved the timezone widget display to show you the current times in each location within an analog clock display as well!

For now, you can customize the employee lists, but we will be expanding this over time so you can customize other lists within the system, such as your job lists, applicants, and even the main dashboard widgets.