Leave notifications
You can now send a notification email to any external party whenever a leave request is approved or revoked in your HR Partner company.
The leave request and approval system in HR Partner is one of the most used parts of our software, and we process hundreds of leave requests every day.
While is all works great within an HR Partner company, with multiple admins being able to see, approve or reject leave requests, we began to hear back that many of our customers actually have their payroll run by external agencies or bureau services.
To this end, they wondered if any notifications of approved (or revoked) leave could be emailed to these external agencies so that they could take note of what needed to be included in future payroll processing runs.
The good news is that we have just added the ability for you to specify one or more email addresses that you can send an email notification to every time there is a leave request that gets approved, or gets revoked.
This can be found under Setup -> Time Off/Leave -> Leave Settings.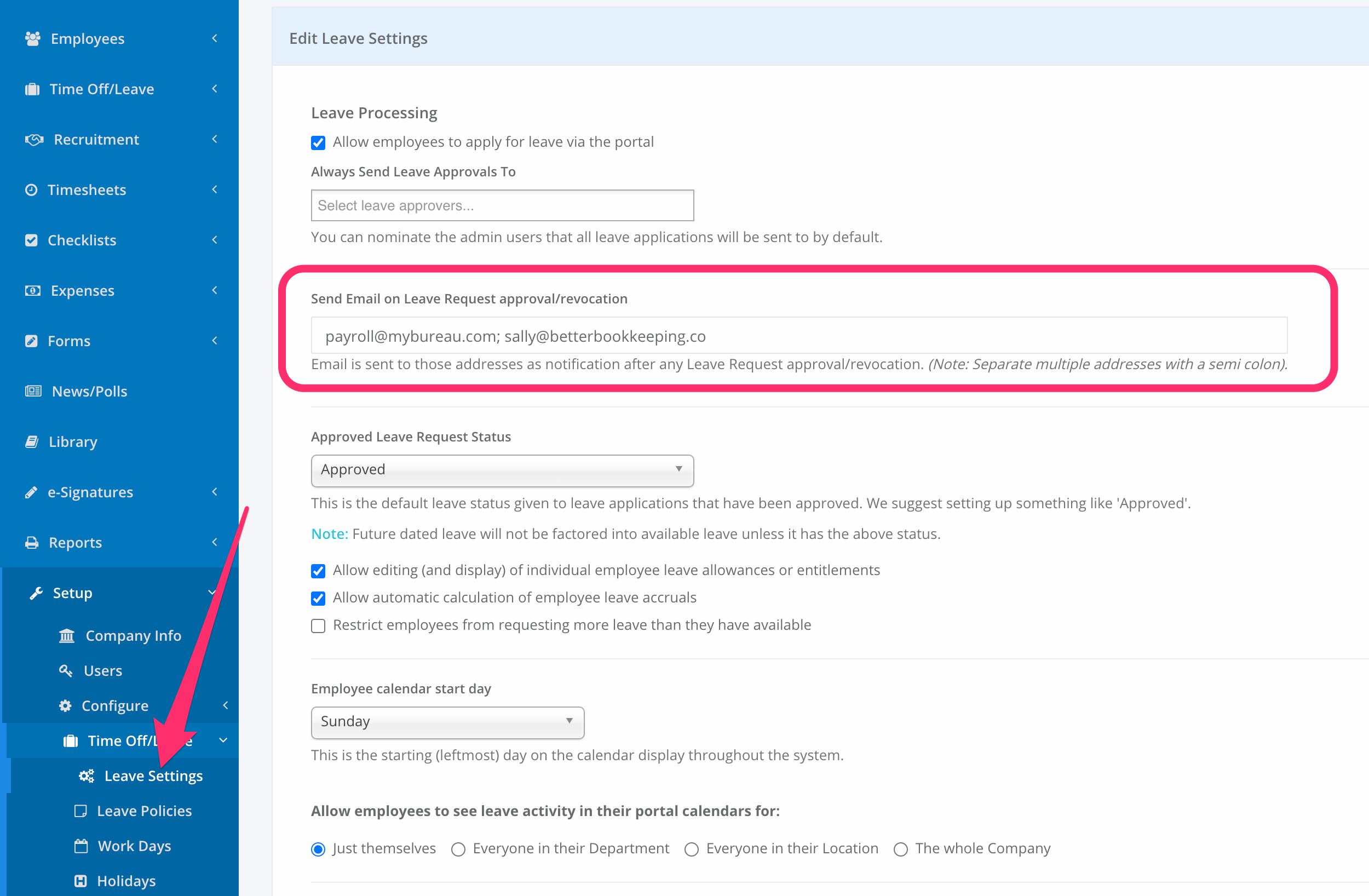 You can enter multiple email addresses, separating each with a semi-colon ';' character.
Please note that the notification doesn't get sent when the employee files the leave request.  It only gets sent out when an admin user inspects the leave requests, and marks it as 'Approved'.  It will also get sent if a prior leave request is deleted in the system, which marks it as 'Revoked'.