Improving interview invites
Previously in HR Partner, when you invited an applicant to an interview to ascertain their suitability for a position, our system would send them an vCal calendar invite that they could upload into their favorite calendar system so that they wouldn't forget about the appointment.
The rest of the selection panel would see the interview on the Recruitment Calendar in HR Partner, however they wouldn't get the same vCal link as the applicant.
Until now.
We have just added the ability for you to invite one, some, or ALL your selection panel to the interview as well, including a vCal link that they can upload into their own favorite calendar system.
Just select the team members that you wish to invite along with the applicant.  Note: Your selected team members will be 'remembered' for other invites within the same job listing.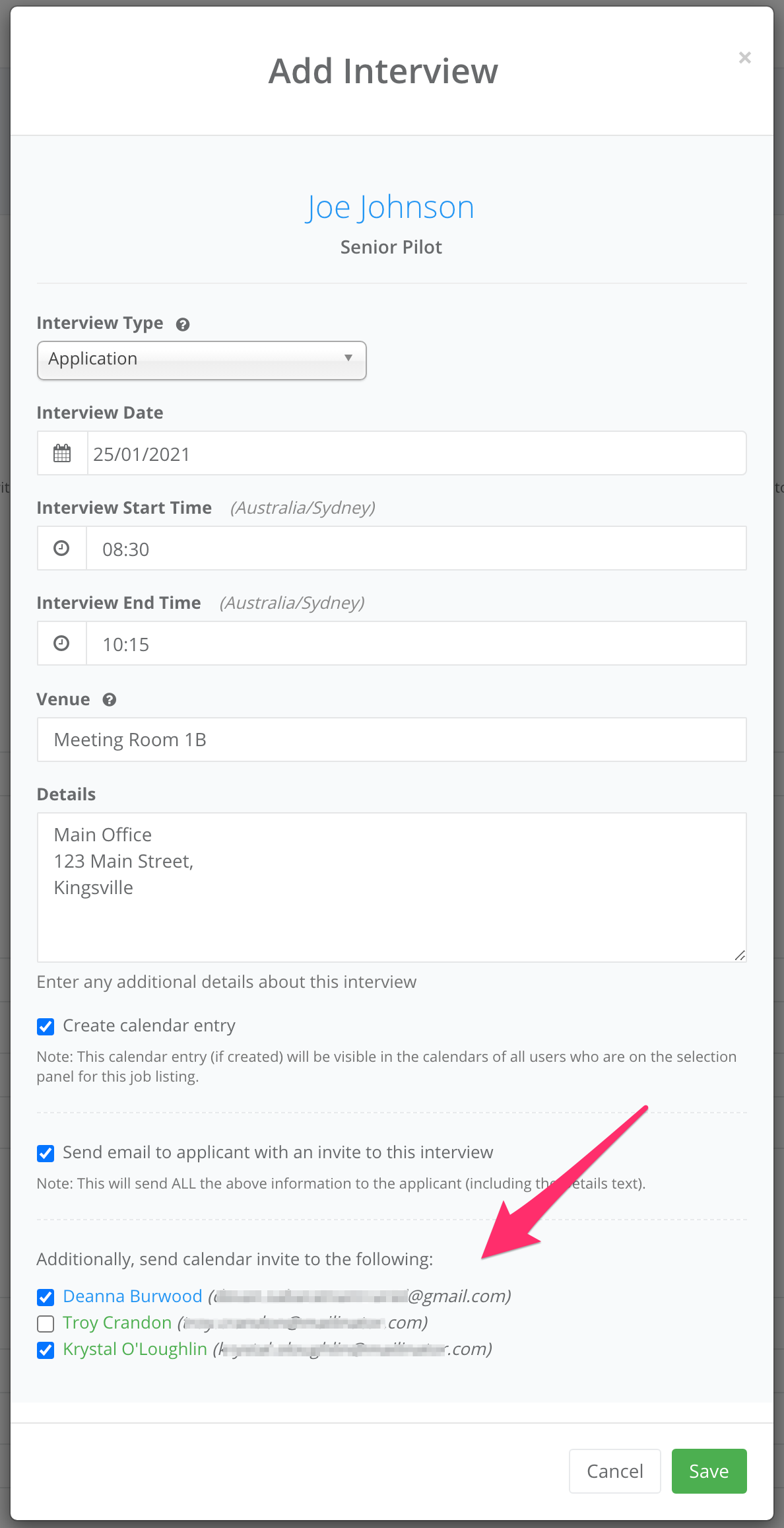 Now your hiring team will have several ways to access interview information from HR Partner:
By subscribing to the job listing's calendar iCal link
By looking at the recruitment calendar in HR Partner, or
By adding the vCal of the interview details to their calendar
We hope this makes your hiring process a lot smoother!