Knowing when employees change their info
Our employee portal empowers your team to check important tasks and information that they need to stay on top of, and it also allows them to edit their personal information such as contact points or their address details.
This saves them having to come to the HR or Payroll department each time they make changes, but sometimes it is nice to be informed when your team DO make any alterations to their contact details - for instance, if you have to update another internal system to reflect those changes.
We have just introduced two new options that will allow you to be informed when an employee either changes anything on their profile, or else uploads a file via their portal (if you have file uploads enabled, that is).
Under Setup -> Company Info, you will see these options under the 'Additional Modules' area: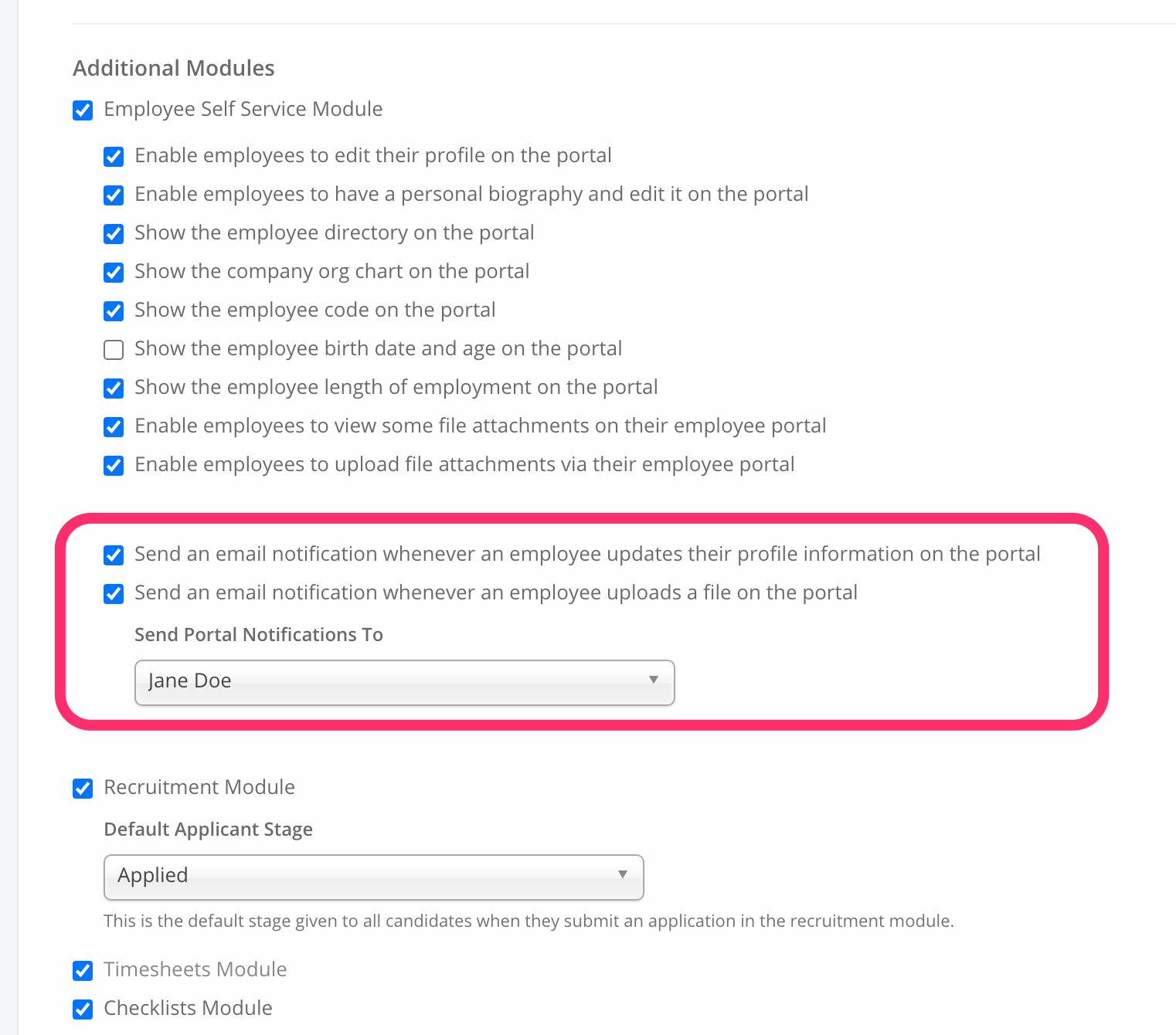 You can also nominate which admin user will be sent these notifications.  By default, it will be the admin who created the company, but you can route to any other admin you like (e.g. an HR assistant that is tasked with updating other filing systems).
Now, whenever an employee makes a change, the admin user will receive an email, like the following: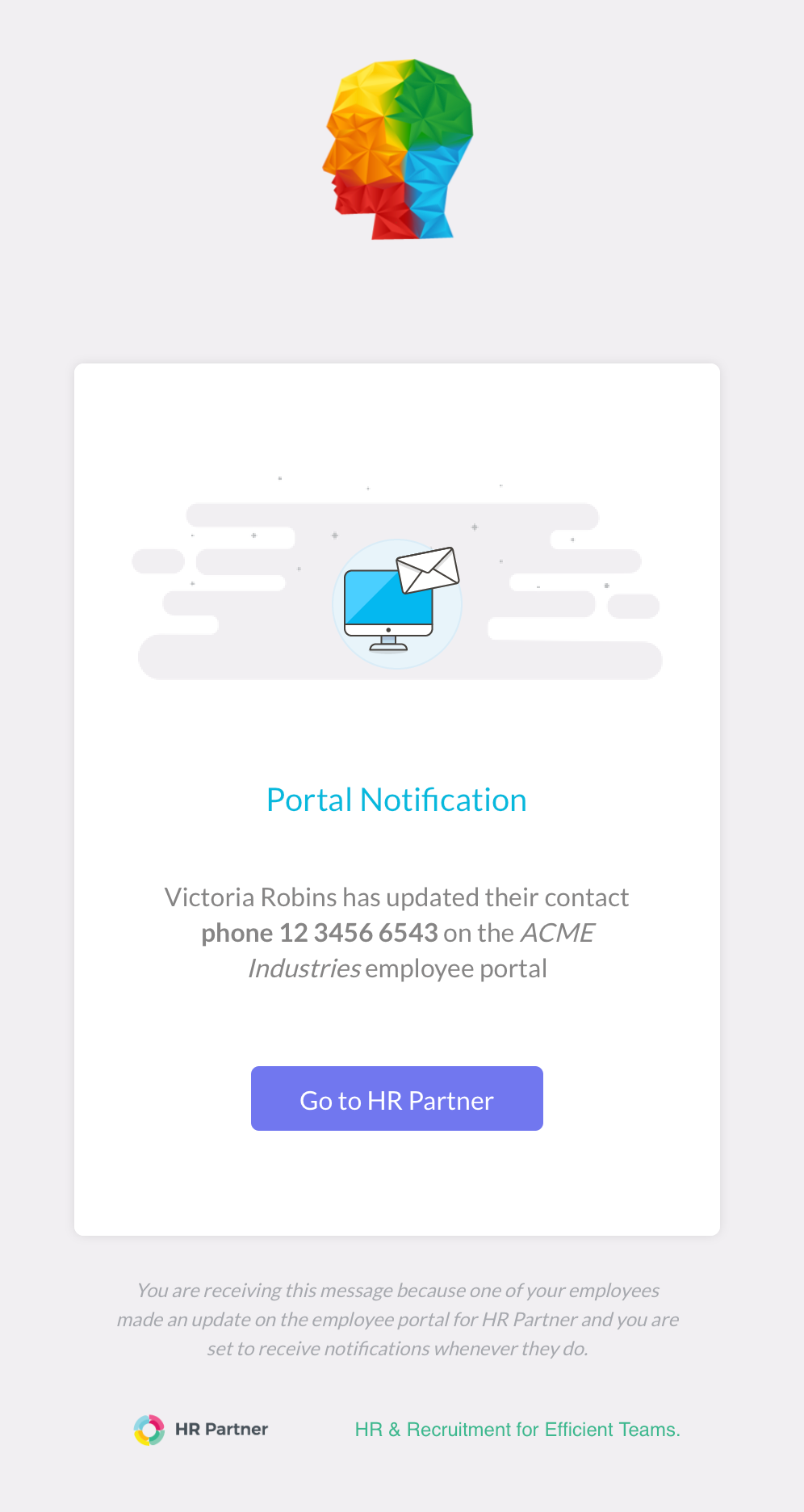 Plus, you will also see notifications of these changes on the system notification drop down within HR Partner itself: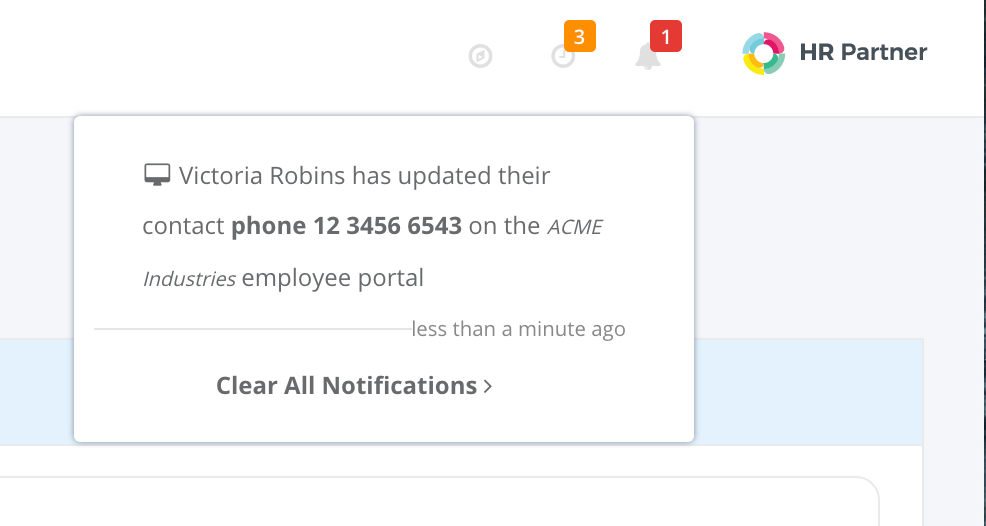 We hope that this helps you to keep on top of your employee personal information changes effectively.