Improving Employee invites
We've improved the process for inviting employees to their employee portal, by allowing you to only invite employees in a certain Location and/or Department.
As we welcome much larger companies (1000+ employees) to HR Partner, we've realized that a lot of the workflows that we had previously can be improved when dealing with such a large employee base.
For instance, when inviting employees to start using the employee portal, most larger companies like to do it section by section, or location by location, in order to stage the rollout.
Well, the good news is that you can now invite a subset of your employees based on Department or Location.  We've added two new options on the Employee Self Service invitation screen.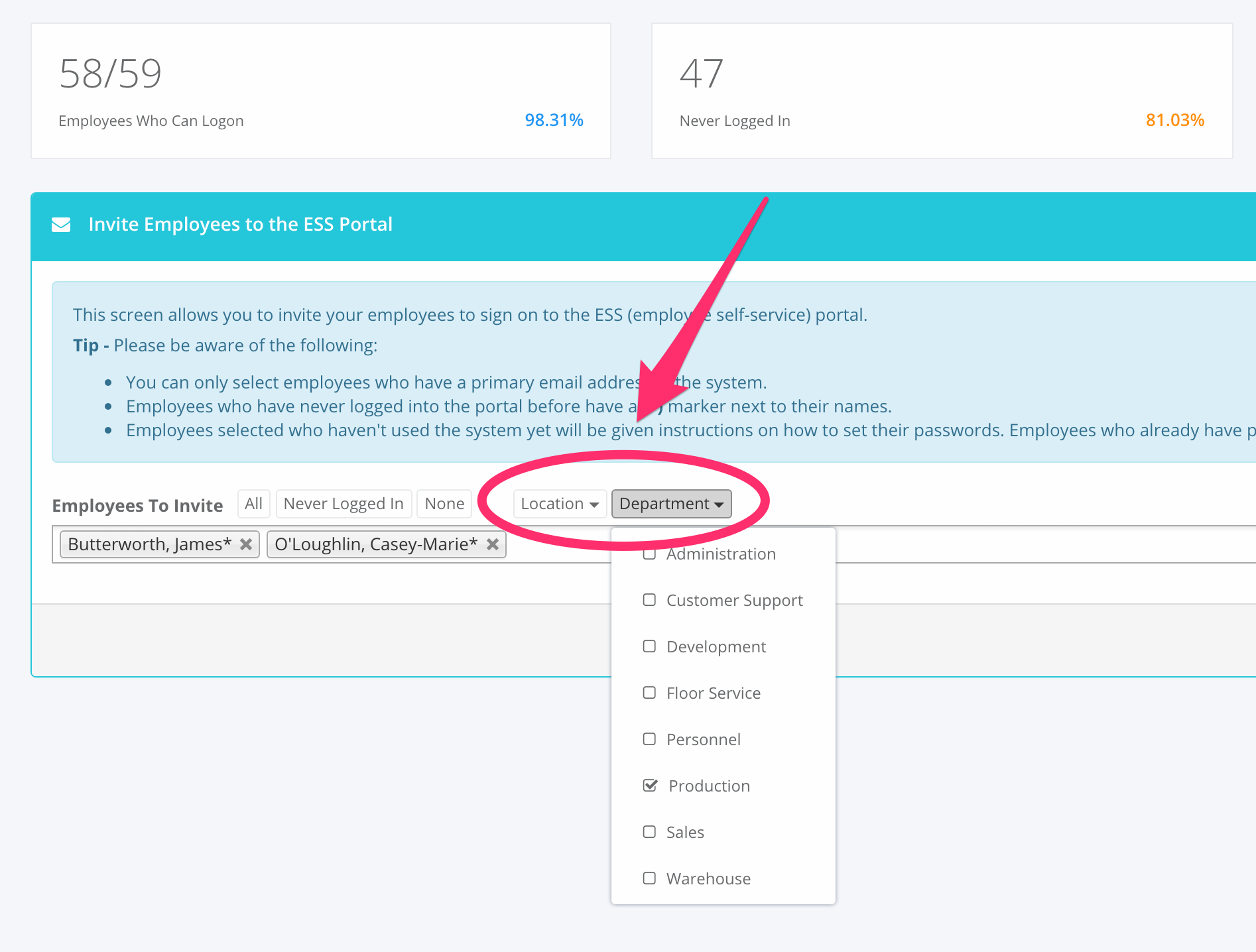 Please note that you can actually combine the two filter - i.e. invite employee in a certain Department within a certain Location if you wish.
And within this narrow list, you can still nominate to choose just employees who have never logged in, or ALL employees that meet the department/location criteria.