Expense Claims in HR Partner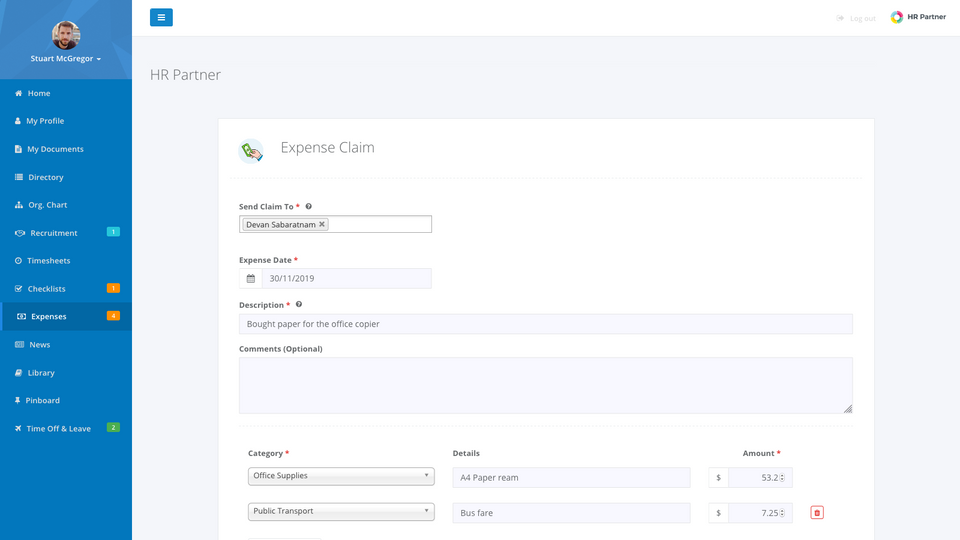 It has been a very long time since we have released a new major feature in HR Partner, but this month, we are very pleased to announce that we now allow your employees to enter expense claims in HR Partner, for your admin users to approve.
Now you can define the cost categories that your employees can file expenses against, and they can go to their portal and submit expense claims to their managers (who are allowed to approve claims).
Managers can then see a list of submitted claims and approve or reject them as needed.  They can also print off a list of claims sorted by cost categories to be handed to the accounting department for reimbursement.
Here is a quick video for employees showing them how to enter in an expense claim in HR Partner.
And here is a video showing Admin users how to approve claims, and set up custom cost categories.
As usual, our team has updated our help and documentation site with more information and tips on this new module.
If you need a hand to set up Expense Claims in HR Partner, please do not hesitate to contact one of our friendly support team at support@hrpartner.io.