More Employee Portal options
We have just added a few more options to the Employee Portal which allows you to tailor what your staff can do and see while logged in.
As we rapidly grow and get more employees using HR Partner, we have listened to your feedback that you would like more control over what you employees can see and do on their self service portal.
So we have added some more options that will allow you to tailor the experience for your staff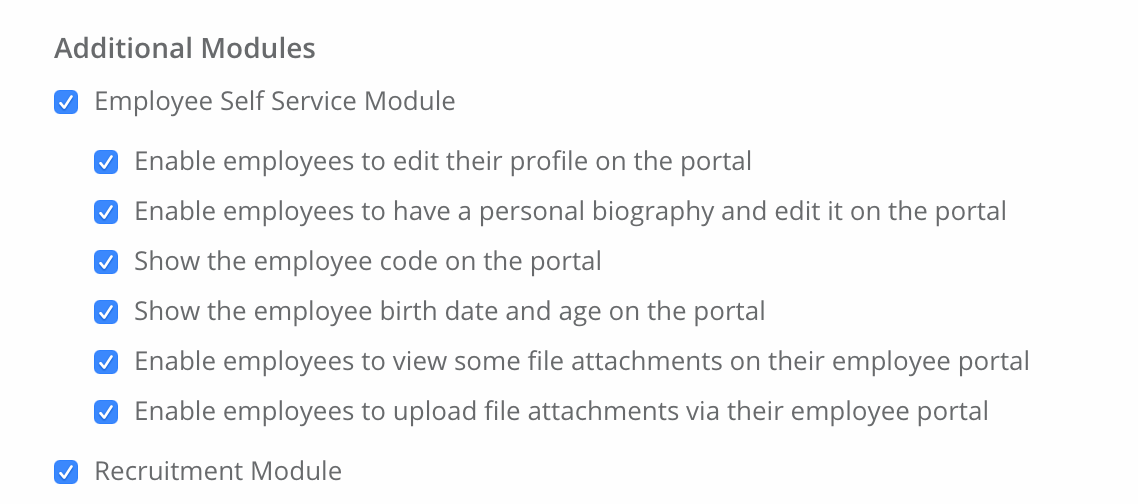 You can now:
Allow or disallow your employees from updating their contact and address details on the portal.  By default, this is allowed, but we have had customers ask us to prevent this as they only want their Admin users editing data.
Turn the employee detailed biographies on or off.  While a majority of our users LOVE this feature that lets employees tell each other about themselves, some users want things to be kept plain and simple, so this is under your complete control now.
Show or hide the employee's payroll code, and/or their birth date and age on the portal.  Once again, differing privacy requirements for each customer can be met by tweaking these options
Thank you for all your great feedback so far.  We love listening to our customers and making improvements to HR Partner accordingly.