Enhancements to leave displays
We've been doing a little bit of work to make reconciling and editing your employee leave balances a little easier.  Here is what we released today.
A new leave availability screen
For a while now, we have had totally customisable leave balance displays for your employees, showing exactly the fields that you need to see, such as amount of leave accrued to date, their annual allowances, and how much they have taken as well as how much they have planned to take in the future.
In the past, you had to drill down into each individual employee to see this display, and customers would ask us if there was a way they could see this display for ALL employees at the same time.
So we added a new Availability view under the Time Off/Leave menu: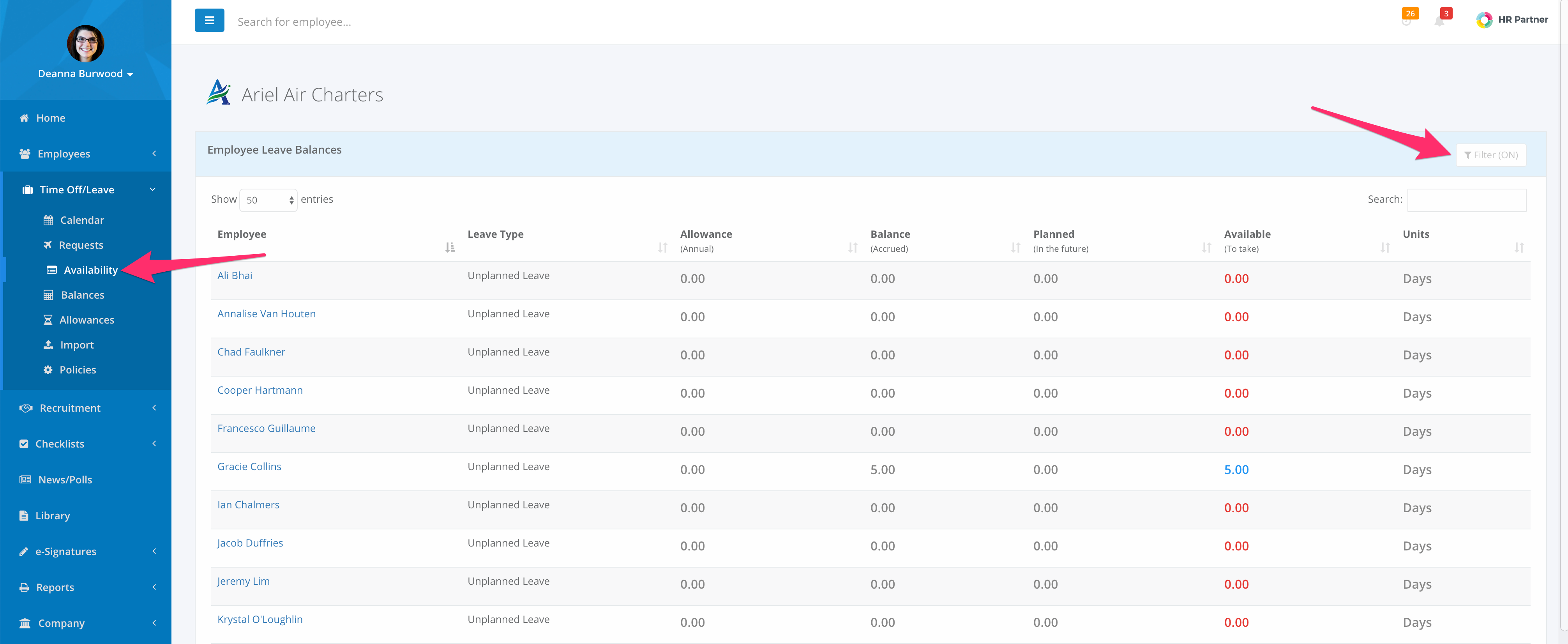 From here, you can filter the list, so you can see only employees in a certain location or department, or even filter it by a certain leave type so you can see everyone's availability right next to each other - using your own custom leave layout that we designed for you.
Preventing accidental editing of balances
Now, our users like our current screen that lets you edit employee current leave balances and allowances, but a few of you said it was actually too easy to accidentally change a field when scrolling up or down.  Well, we've listened to you and we have fixed that.
Now when you go into the Balances or Allowances screens, all the fields will be disabled and locked from editing until you click the yellow 'Allow Editing' button in the top left.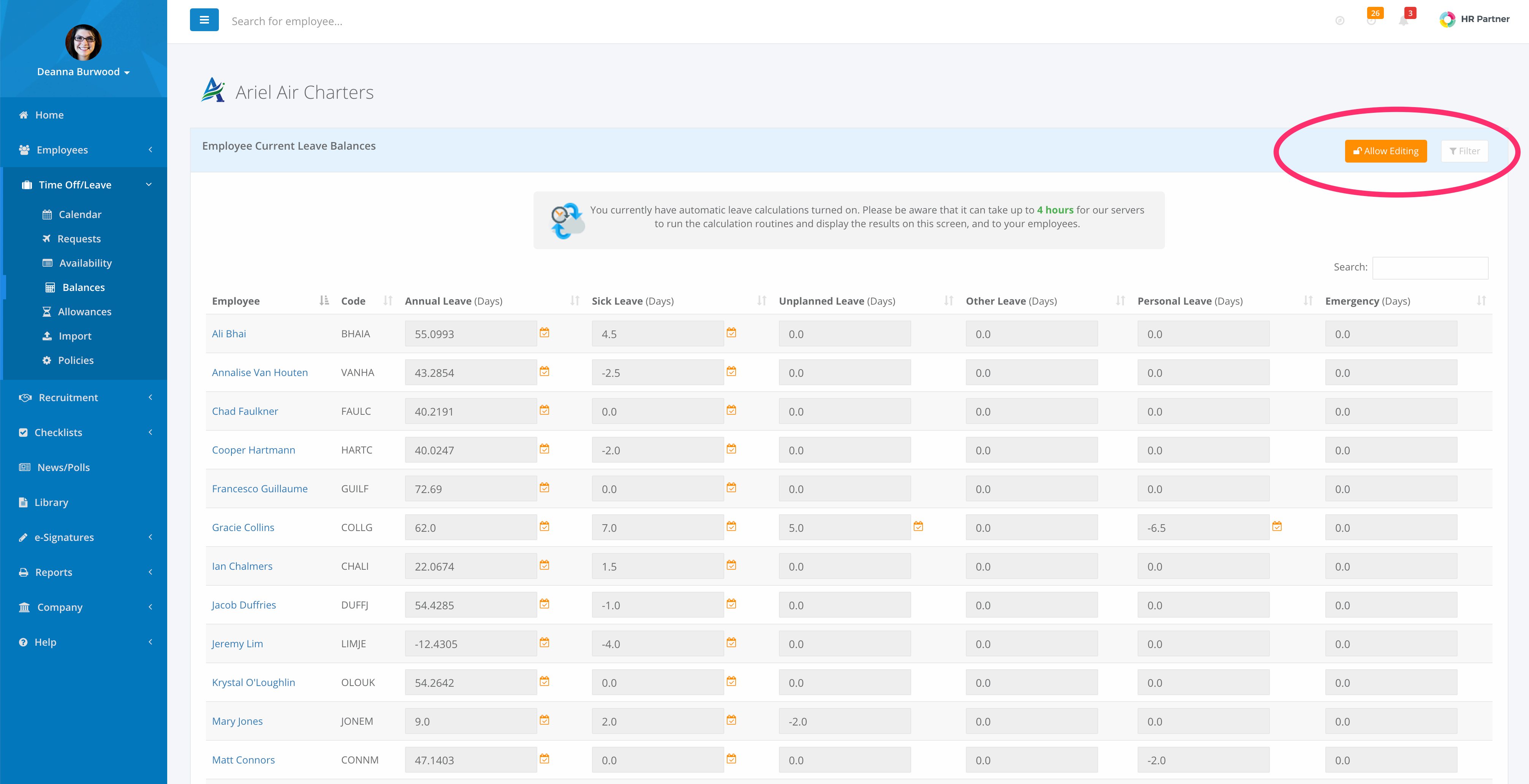 Not only that - did you notice the 'Filter' button there as well? That's right, now you can filter the list of employees by department or location or other methods to narrow down your view.
Added bonus - you can now also click on the employee name to be taken straight to their Absence record view screen!
All part of our service to make HR Partner the best small to medium business HR system in the world today.