Dealing with Coronavirus restrictions in the workplace? Here is how HR Partner can help
Some tips and suggestions on how you can use HR Partner to deal with the current pandemic crisis that may be affecting your team.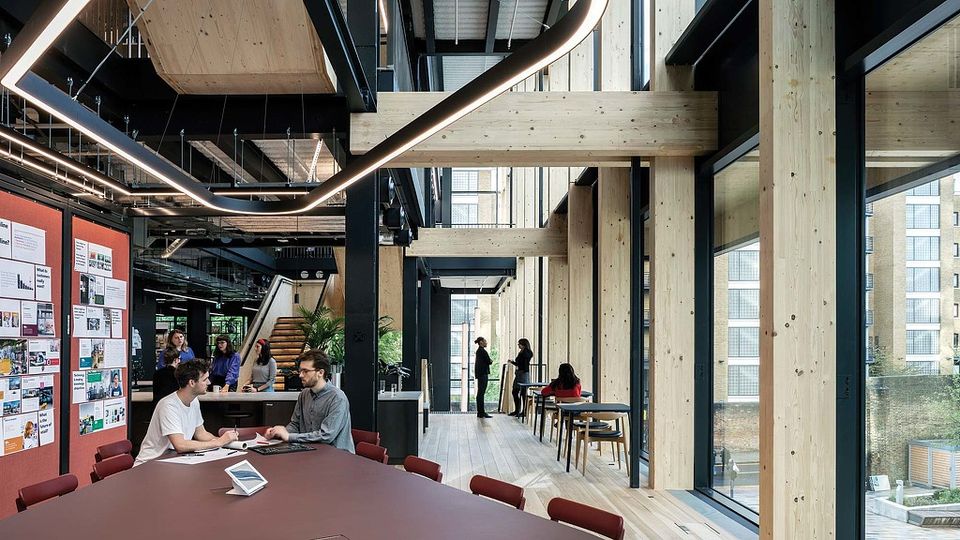 For all our customers who are dealing with the major disruption caused by the COVID-19 worldwide pandemic outbreak, we fully sympathise with the challenges this places on you, and we would like to suggest some ways that you might be able to use our HR platform to mitigate the impact on your business.
Keep Everyone Informed
Knowledge is power, and ensuring that your staff is aware of your company policies and what you are doing to manage the crisis is absolutely important.  You can use the HR Partner News portal to publish news articles and polls that your team can read and respond to.
Here at HR Partner, we have created a couple of news articles specifically for our team that any employee can read on their Employee Portal.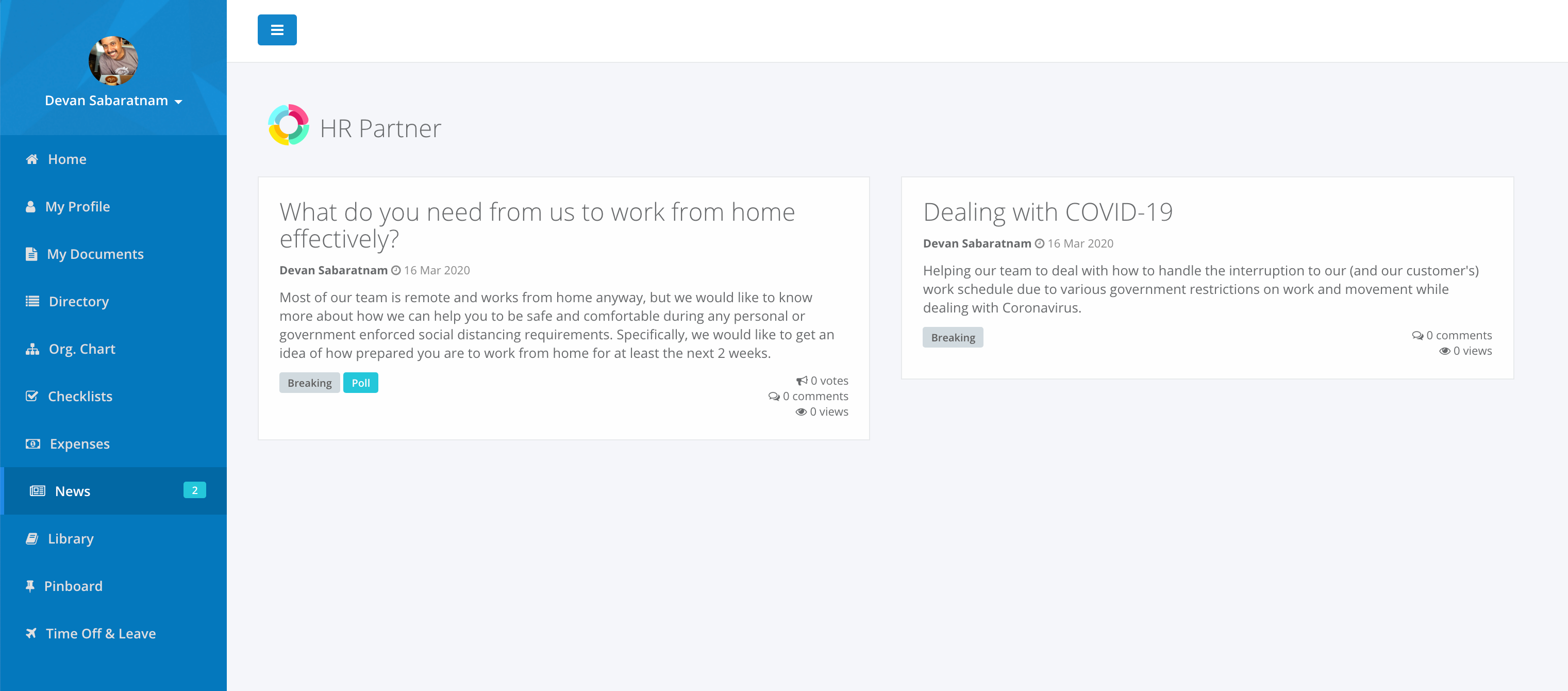 Don't forget that you can includes pictures and links to external sites within your news articles - or you can copy and paste existing articles on the web into your news articles as well.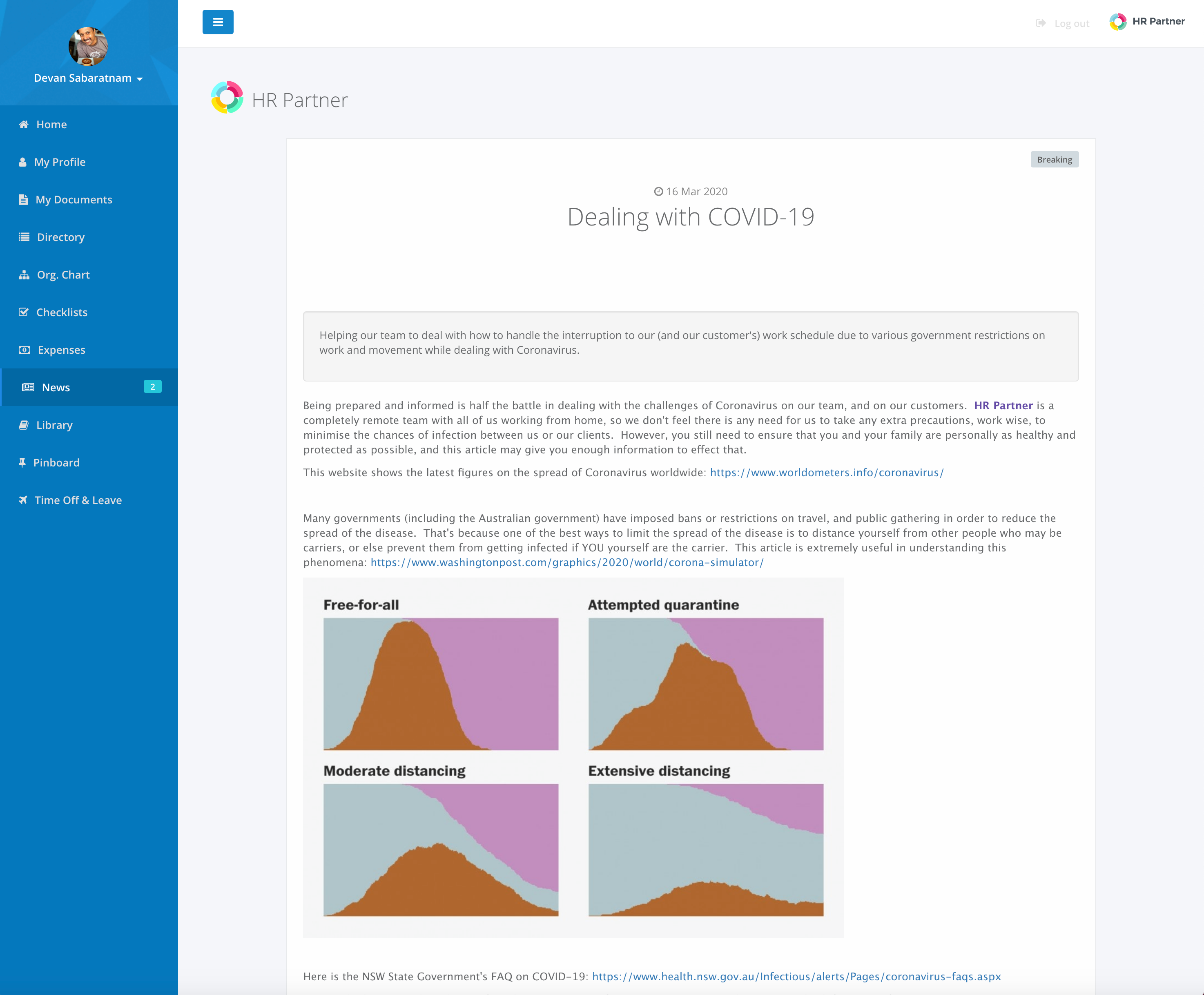 And you can also use the Polls feature in the News area to create polls to gather information from your staff.  Perhaps ask them how they are feeling, or get a better idea of who is prepared and willing to work from home as part of an isolation strategy.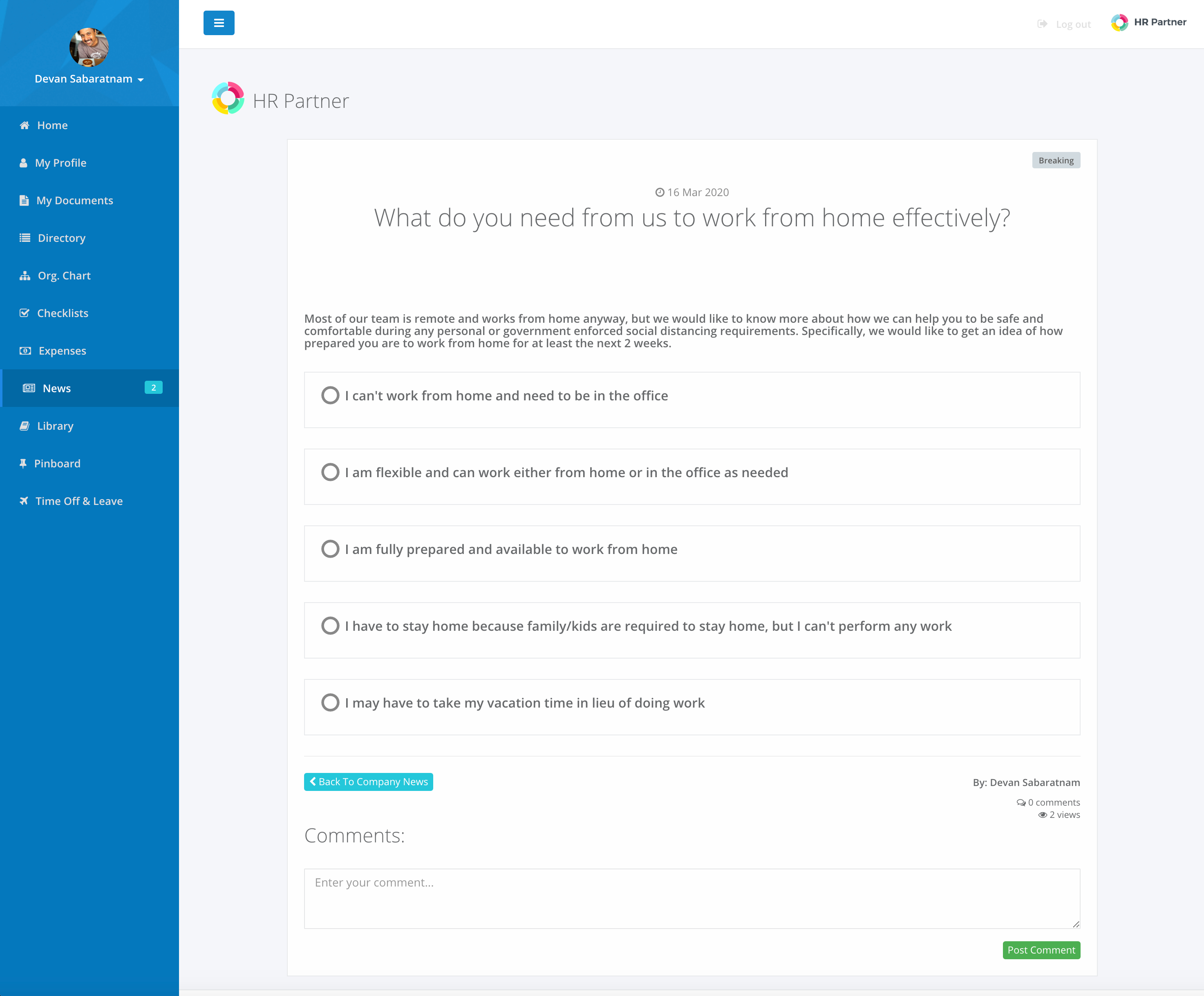 Send Them Information They Need
You can use the Checklist module to send out important information, or perhaps forms that your employees will need to fill out during times of emergency.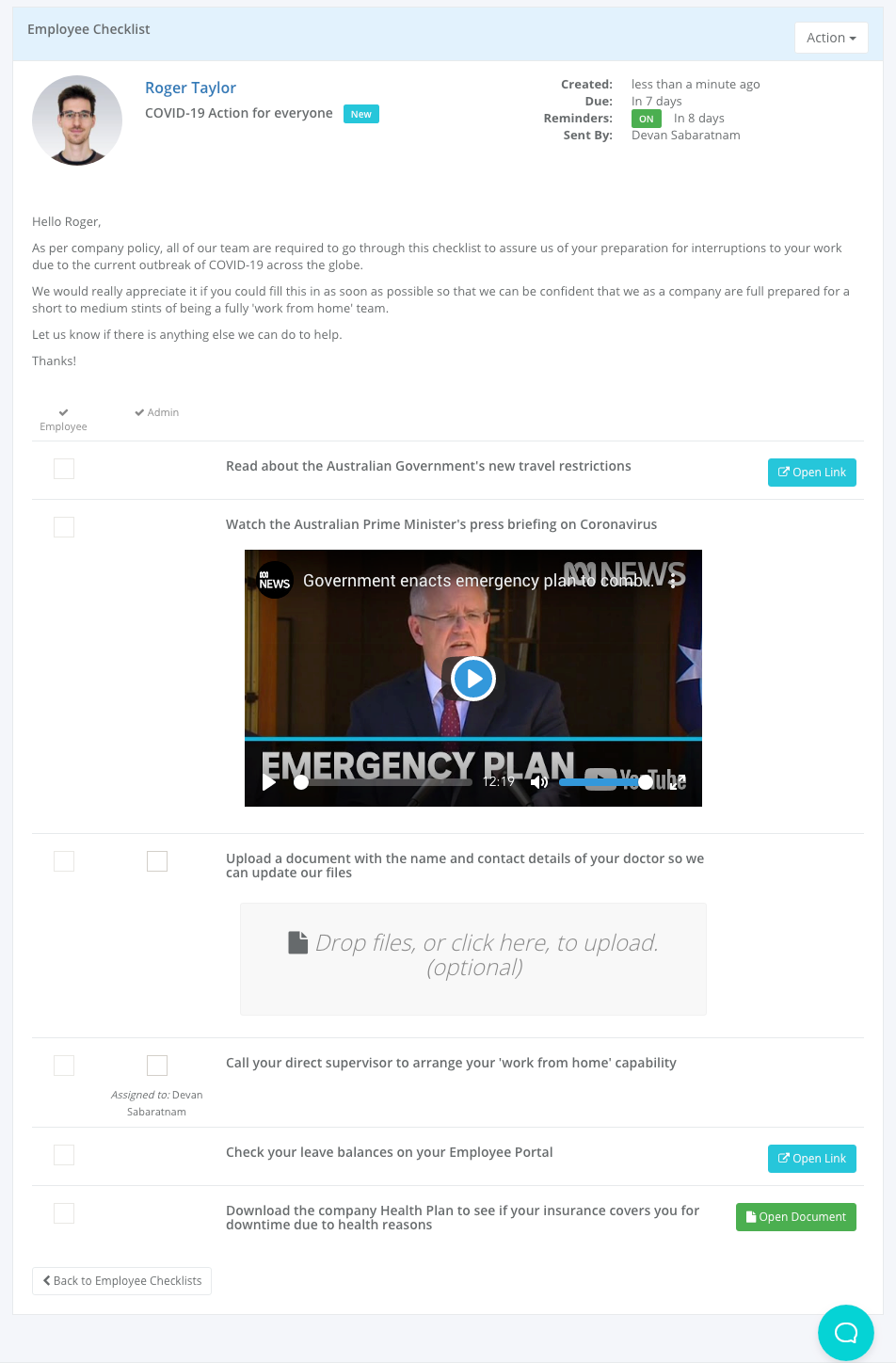 As you can see above, you can embed links, documents and videos into your checklists so that you can (a) inform your team, and (b) collect information from them with the added bonus that you can cross check certain items to ensure that they are done correctly.
Tip: You can also set up an email template for the header message to the checklist that gets sent to your employees - that way, you don't have to keep typing the same information over and over again.
Track Time Off
You can set up as many different leave types within HR Partner, so if your company decided to create a special leave category for time off required by your employees over and on top of their regular sick or annual vacation time, then you could also create a new policy called 'Emergency Leave' or similar to track time off during the crisis.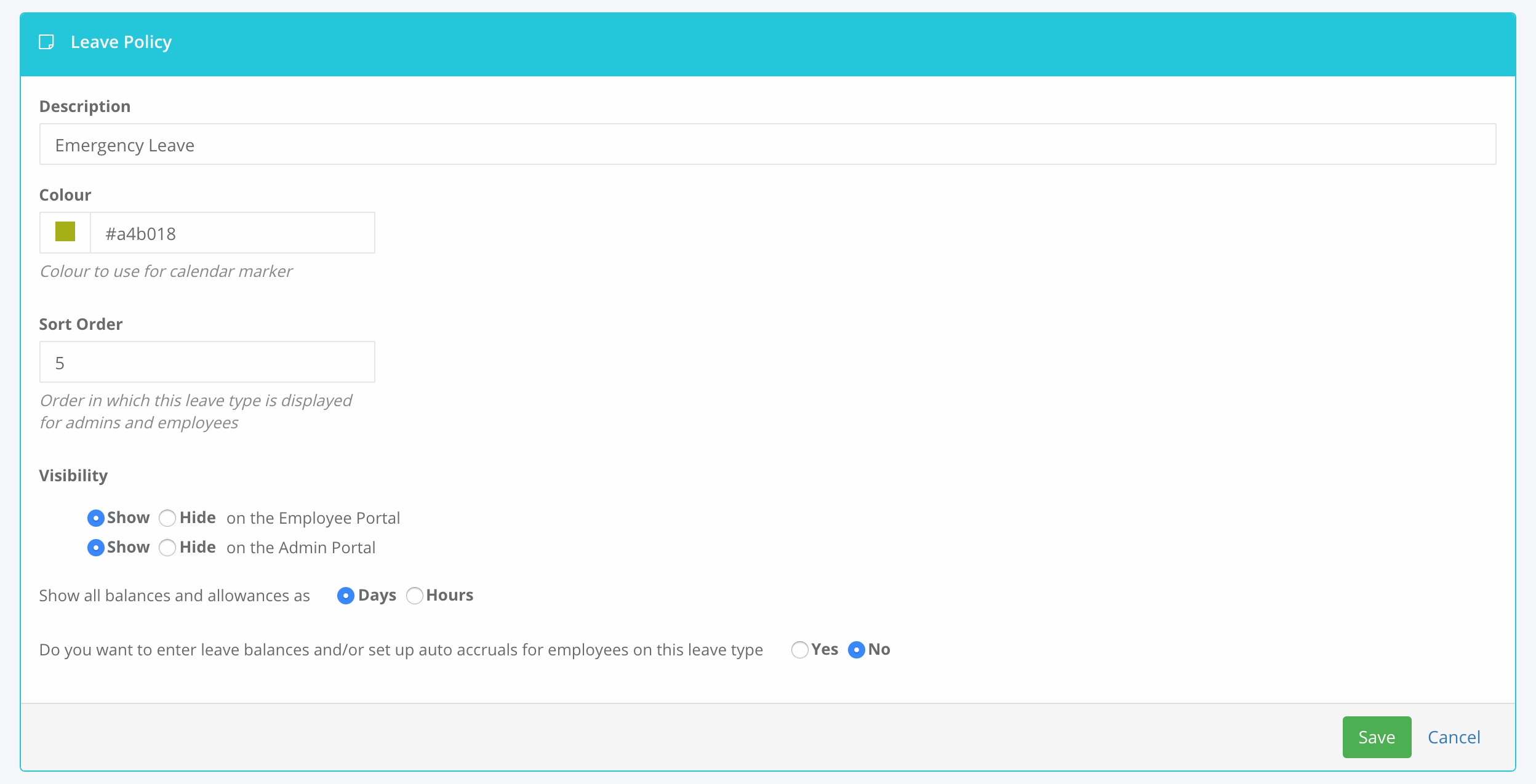 This leave type doesn't have to have an allowance etc. set if you want to keep it 'open ended'.  Employees can still request this leave type from the portal when they go to request time off.
Alternatively, employees can simply request their normal vacation time off, and if they type in a keyword such as 'COVID' or 'Coronavirus' in the description line of the leave request, then you can always pull up a report to search for those keywords later if you need to get a list of everyone who has requested time off as a result of the virus.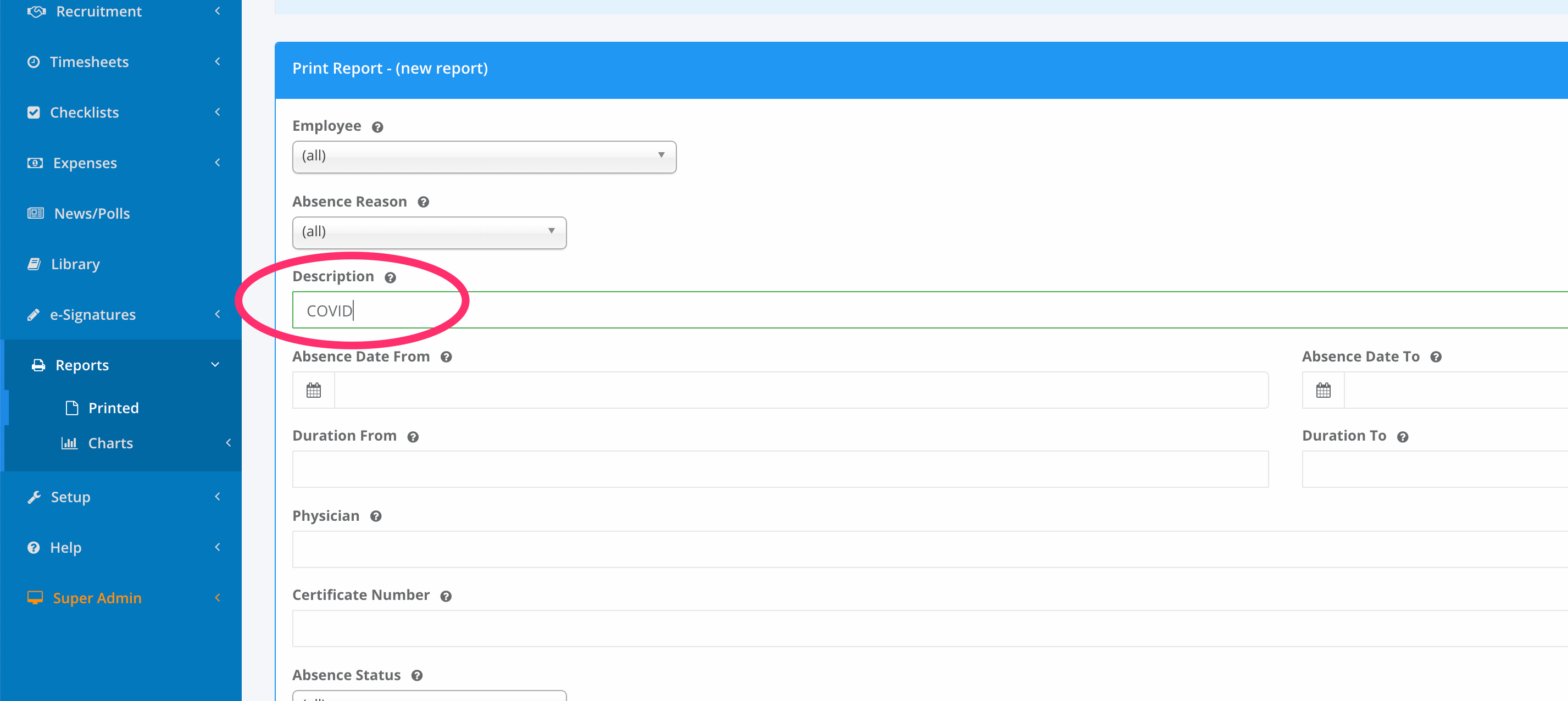 We have heard of some companies giving extra time off on top of the employee's current leave balances, so if you are using HR Partner to accrue leave for your staff, then you can always manually edit your employee's leave balances in order to add extra days/hours to their current balance if your company policy dictates this.
To bulk edit all employee leave balances, you can go to Time Off/Leave -> Balances, or else to edit individual balances, you can go to the Employee Edit screen, and click on the Leave Balances tab to change them for just that employee.
Get In Contact
Do you need to send a group email to all employees in a particular Department, or perhaps in a certain Location?  Did you know that you can instantly pull up all employees in a particular category by clicking the little icon next to that description in the Employee View screen?

You can even click on any of the 'tags' against your employee to see everyone else who has that tag too.
This will take you to a screen showing you the employee 'cards' for anyone matching that Department/Location/Tag etc.  And from here, you can send them all an email or SMS message to alert them about anything you like.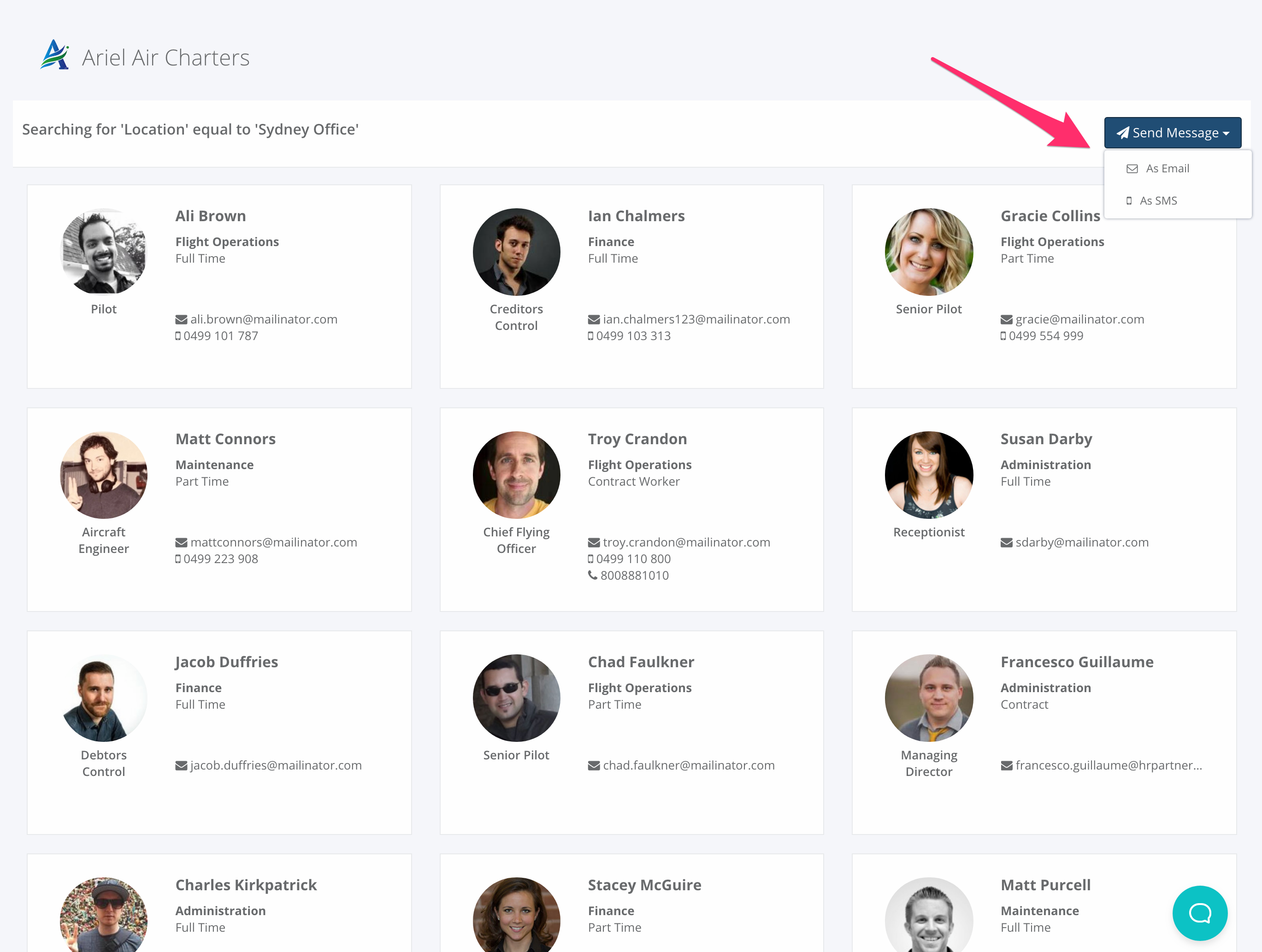 Track Equipment
Are you loaning out company equipment such as laptops, phones, software packages or WiFi routers so that employees can work from home instead of the office?  Well, don't forget to keep track of those within the HR Partner Assets module.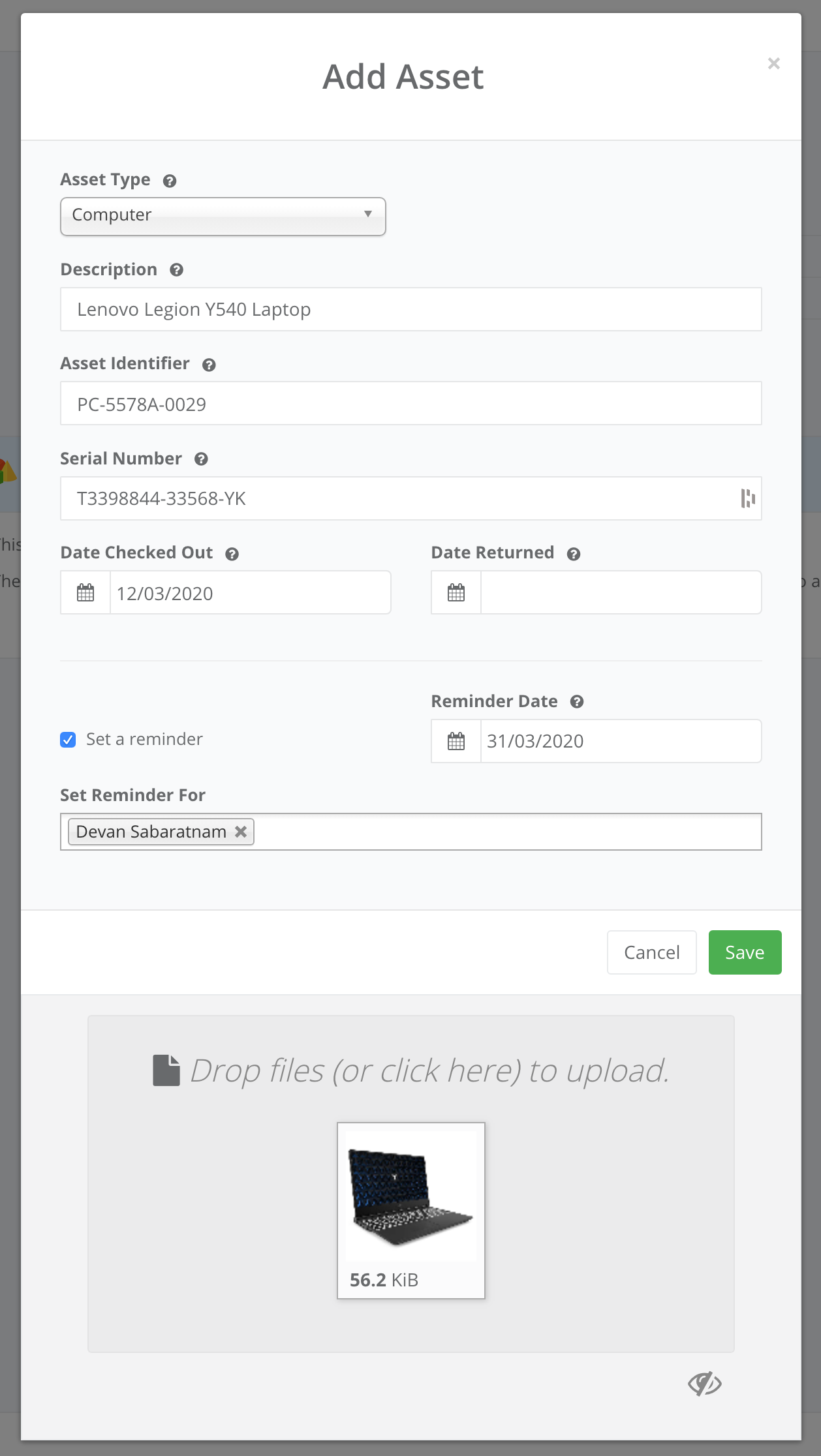 You can set reminders to let you know to contact employees at a later date to arrange for the return of that equipment.
Conclusion
What steps is your company taking with Coronavirus?  Have you found a novel way to use HR Partner to handle the current crisis?  We'd love to hear some of your ideas that we can then share with our other customers.
In the meantime, we wish all our customers the best with the handling of the current situation, and we hope that you and your employees all stay safe and well.