Auto approved leave
We have added the ability for you to nominate certain leave policies to be automatically approved when a leave request is submitted against that policy by your employees.
The leave request and approval function in HR Partner is probably one of the most widely used part of our software - indeed, we have many clients who use our system solely for processing leave requests and nothing else!
So we are always looking for ways to improve our leave system, and lately we have heard feedback from several customers that they would like to have special leave policies where employees can request time off without actually having to wait for an admin user to approve it.
So we have released a change today that will allow you to nominate which particular leave policies will be automatically approved when an employee asks for time off against that leave type.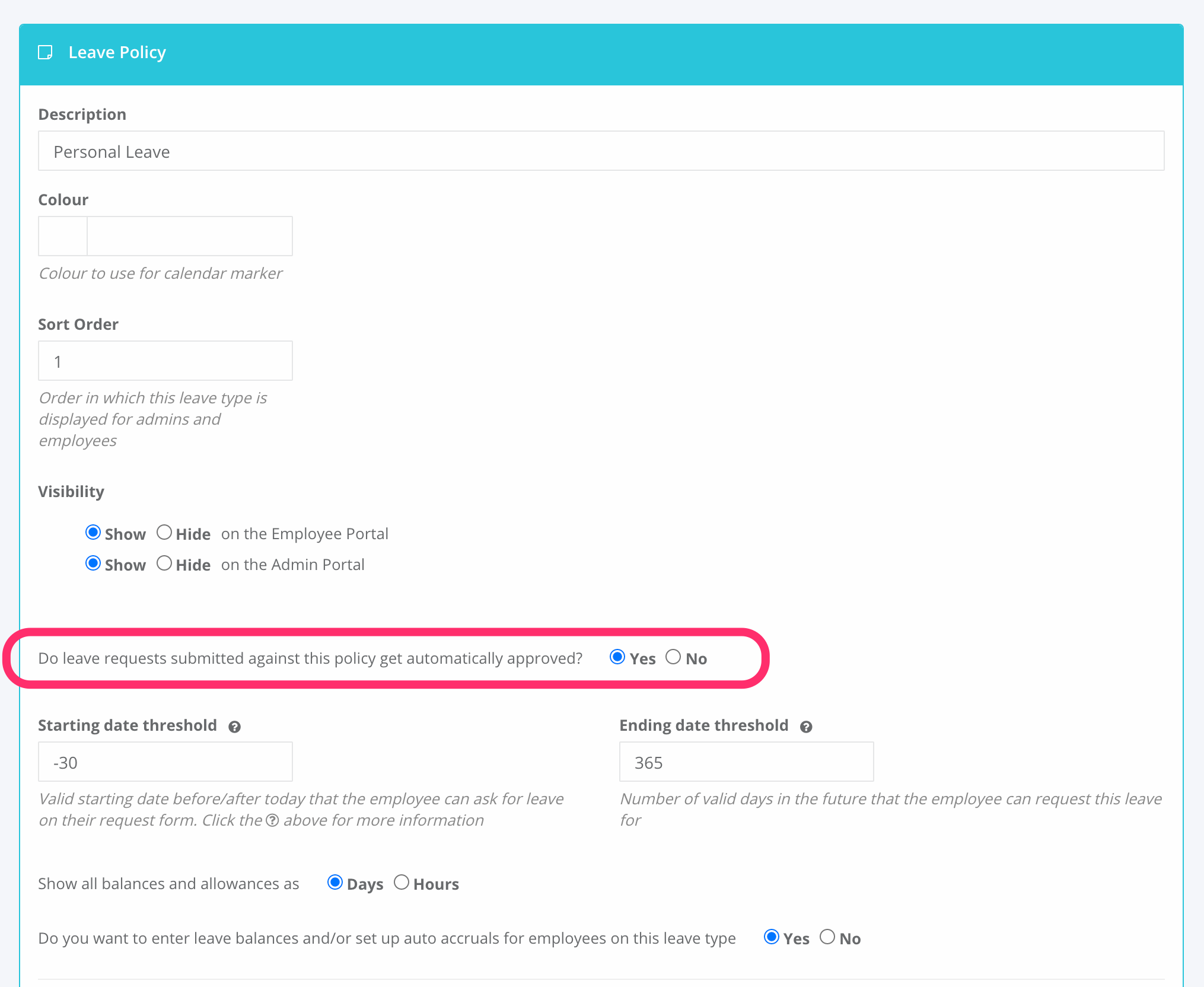 By default, this will be set to 'No', but if you have a policy which doesn't need approval, feel free to set it to 'Yes'.
But please note that if an employee requests time off for any policy where this is set to 'Yes', then the request will be automatically set to 'Approved', and a leave entry will be created against the employee, and their leave balances will also be deducted against this policy (if you have balance accruals turned on for this policy), so please be sure that your company policies are fine with this.
Admin users will still get a notification email, and they can see the request in the Time Off/Leave -> Requests area on the admin portal, and they can still go to the employee Absences/Leave submodule to adjust or delete any auto approved leave entries, but be aware that this could increase the burden of work for your admins should your employees submit lots of applications which are auto-approved.