Switching between multiple HR Partner companies
As we get more and more interest from HR consultancies and management teams who want to operate across multiple client HR Partner companies, we decided to make it easier for those admins who want to quickly switch between companies that they have access to.
If you are an admin user who has access to more than one HR Partner company, previously you would have had to remember (or have bookmarked) each company's unique URL.
No need to anymore.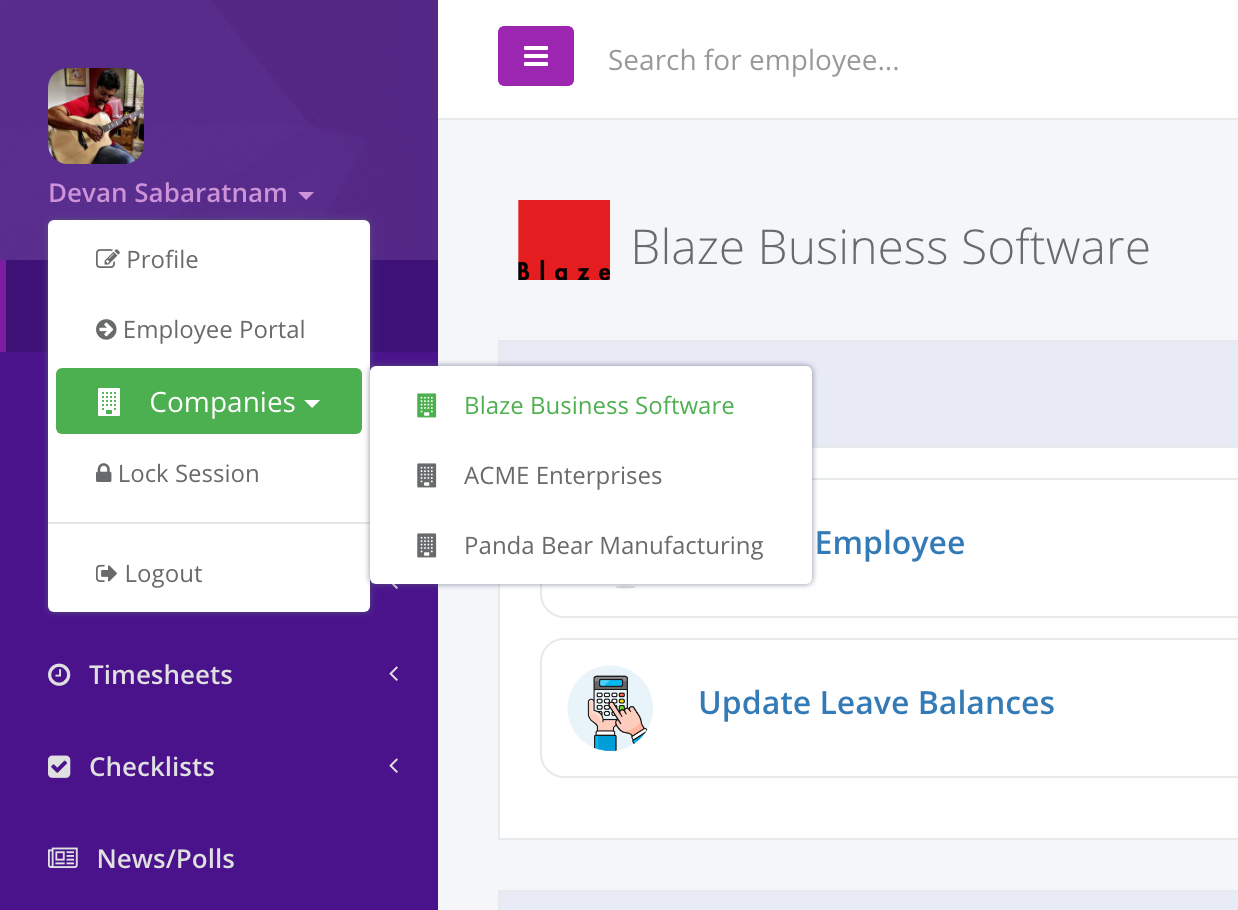 Now you will notice under your profile menu (when you click your name in the top left), you will get the option to quickly go straight to any of the other companies you manage. (Your current company will be highlighted in green).
Note: The very first time you visit another company during your current web session, you will need to log in again for added security, but once you have logged in to that company, you can easily jump back and forth between companies without having to log in again.