Saving forms as PDF
Announcing a way to save any form in HR Partner as a PDF file.
Probably our most popular subject in our support Inbox over the years has been: "Can I save the forms in HR Partner as a PDF"?  The quick answer has been - Well, yes you can if you print the browser screen and select 'Save as PDF', but as we embed customisable forms in other parts of HR Partner, that has become a little harder to do, especially in Performance Reviews, as printing the browser screen there includes a lot of extra information that you don't need for the form data.
So what we have done now is to incorporate a more automated way of generating a PDF file from almost any form in HR Partner.  What's more, this new feature can be expanded into many other areas of our system where we will be including custom built forms in the future.
Custom Forms
Within the Custom Forms module itself, you can save any completed form as a PDF by going into the form viewer, then clicking this option from the 'Other Actions' button: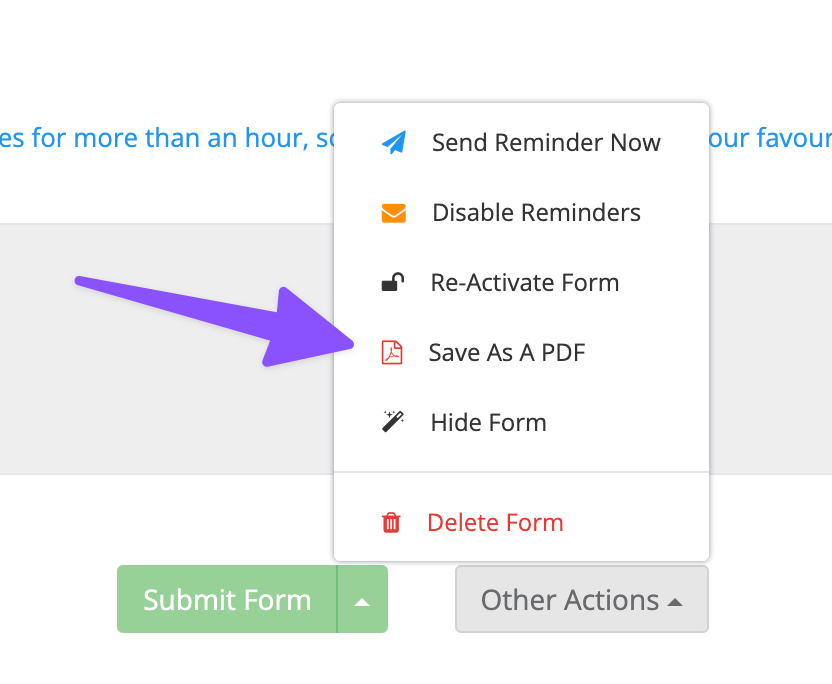 Recruitment
When looking at a job application, you can save the applicant's custom form as a PDF by clicking on the 'three dots' menu on the top right of the form to save it as a PDF: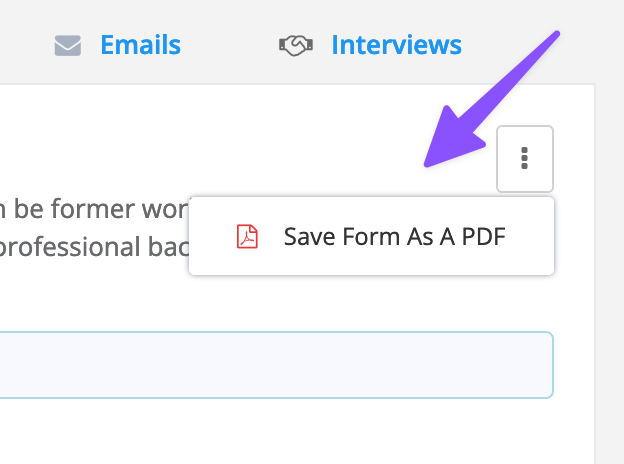 Performance Reviews
And finally, in the new performance reviews module, when you are looking at the details of a review, you can click any of the forms (employee, manager, peer/colleague or admin) and use the 'three dots' menu to save the form as a PDF file:

In all the above cases, the generated PDF form will be specially formatted to strip out all the un-needed interface elements and just present you with the basic form questions and answers.
Please be aware that the background generation of the form can take up to 4 or 5 seconds before the PDF file auto downloads in your browser, so be wary of clicking multiple times on the 'Save Form As PDF' option and ending up with multiple copies of the PDF document (and also straining our poor overworked servers!)
This feature has been added as a result of feedback from our fantastic customers - we always listen here, and use your suggestions to build the best HR system possible, so please keep them coming!