Saving draft expense claims (and custom forms)
Employees can now save an expense claim part way through without submitting it to admins.
Our development team is busy making a lot of improvements to our expense claims module lately.  
It turns our that quite a few of our customers have employees who are working on long term projects in the field, and they wanted to be able to build out their expense claims over a matter of days or weeks before submitting it right at the end.
So what we have done is to add a way for your team to save but NOT submit the claim until they deem it ready for approval.  This way, they can continue to add or modify the claim on their portal over a matter of time, without unnecessary notifications being sent to their managers until the claim is ready to approve.
The 'Submit Claim' button at the bottom of the page now has a split drop down that allows your employee to save for later editing, at which point the claim will be marked as a 'Draft' until they either delete it, or come back and submit it for approval.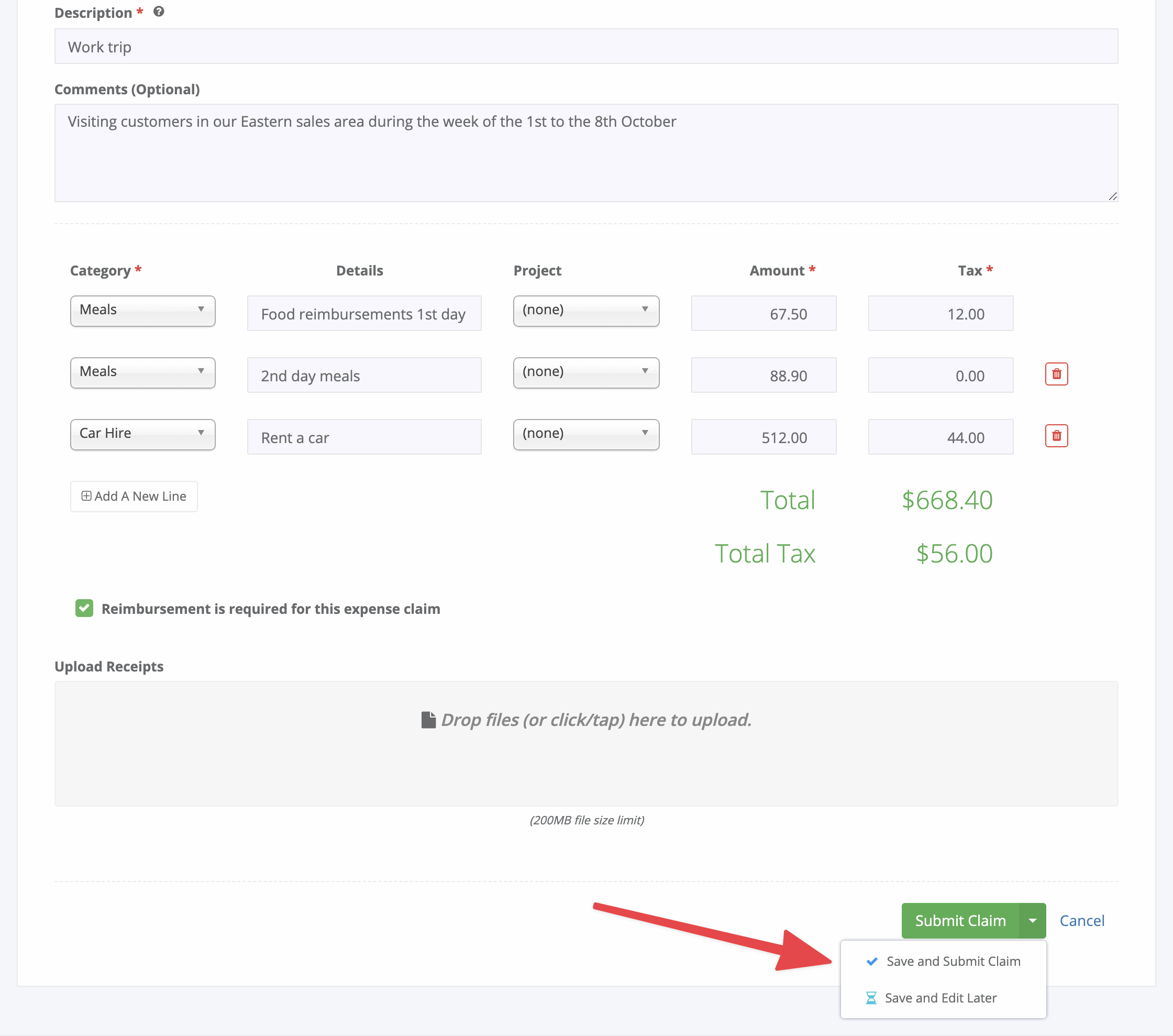 UPDATE: Custom Forms now also have the ability for your team to save the form contents without alerting an admin yet, so that your employees can take their time to fill out long surveys or performance review forms before submitting to you for approval.