Inviting job applicants to interviews
Announcing an easier way to send calendar invites to your job applicants.
We've always been able to set up job interviews in HR Partner and allowed your internal team to subscribe to iCal calendar feeds so that they could organise their times around candidate interviews, however, we've never really had a way for your applicants to be informed about their interviews.
Until now.  We have just added the option to send an invitation email to your applicants when you set up an interview for them.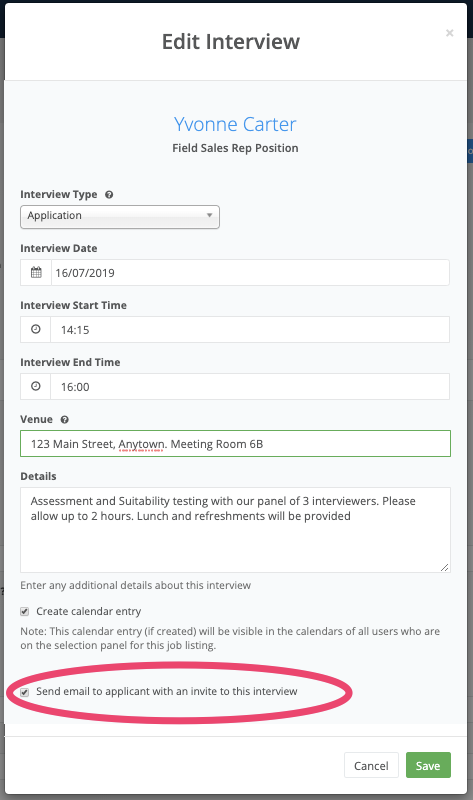 Simply tick the checkbox at the bottom of the dialog box when adding/updating interview details, and an email will be sent to them with the relevant details.
(Note: This checkbox is ticked ON by default)
Even better, this email contains an ICS invitation file which means that your candidate can immediately store this interview time in their calendar without any re-keying of data.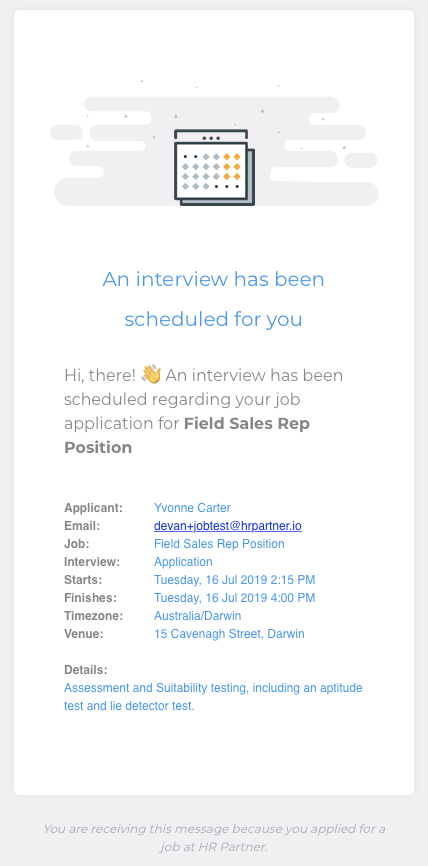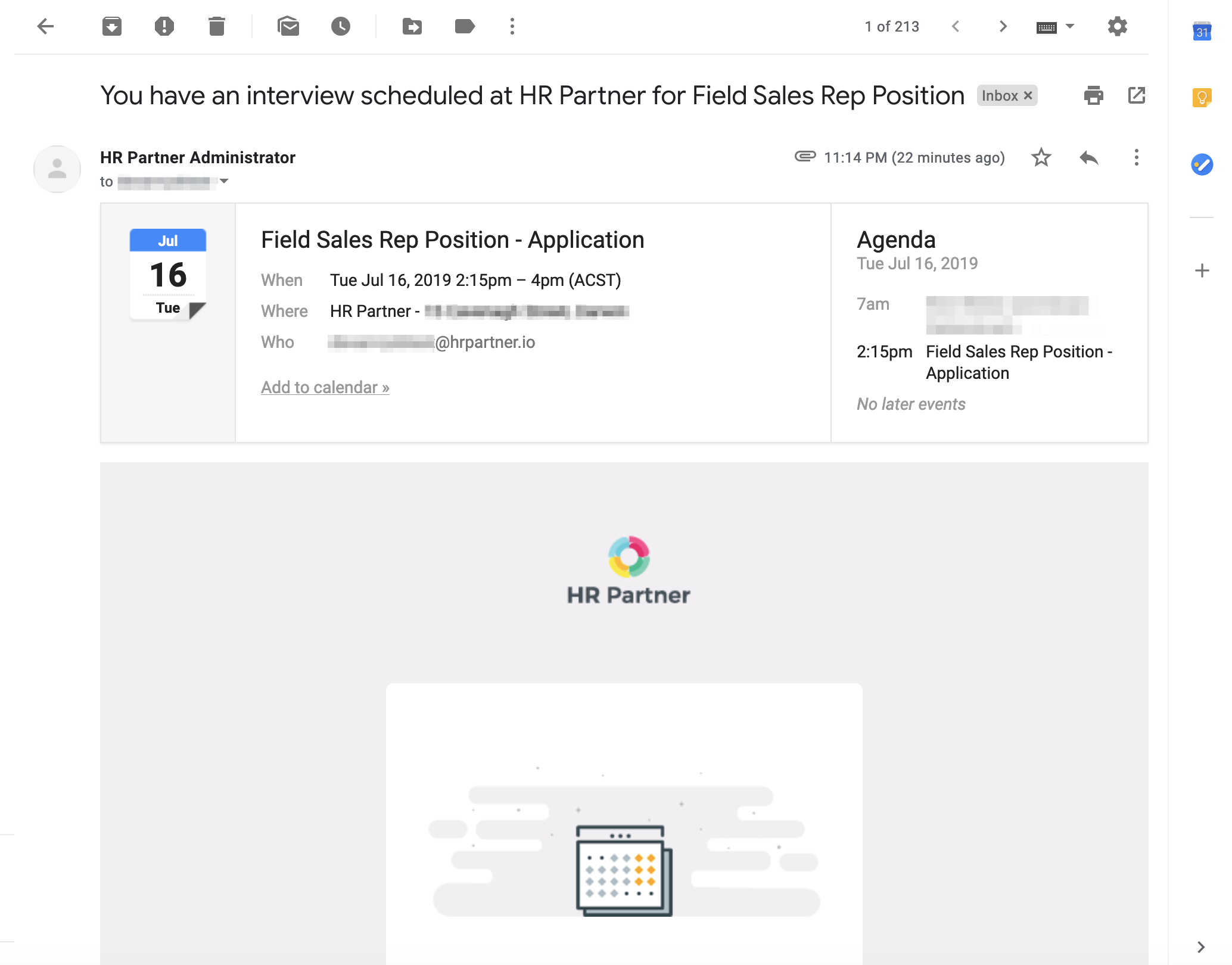 We hope that this latest addition makes your recruitment workflow a lot smoother!