Improving Timesheet entry screens
You can now see approved leave information on timesheet entry screens during data entry.
One thing the users of our Timesheet module brought to our attention was the fact that it would make their lives a lot easier if we could show on the timesheet entry screen whether the employee was away on leave during the days that the timesheet sequence covered.
This would make it easier for admins who are checking timesheets to know whether a blank entry for start/end times was due to the fact that the employee was out of the office for the day.
Well, today, we completed the integration of our leave tracking system to the Timesheet module, and when you (or your employees) open their timesheet entry screen, you will see added information if the day in question is marked as an approved leave day.
The information is presented differently depending on the entry screen that you have configured for the employee (We have 3 different entry screens for HR Partner Timesheets depending on how complex you wish to get).
On our multiple stop/start screens, you see a banner at the top of the screen which gives you detail on the employee's absence: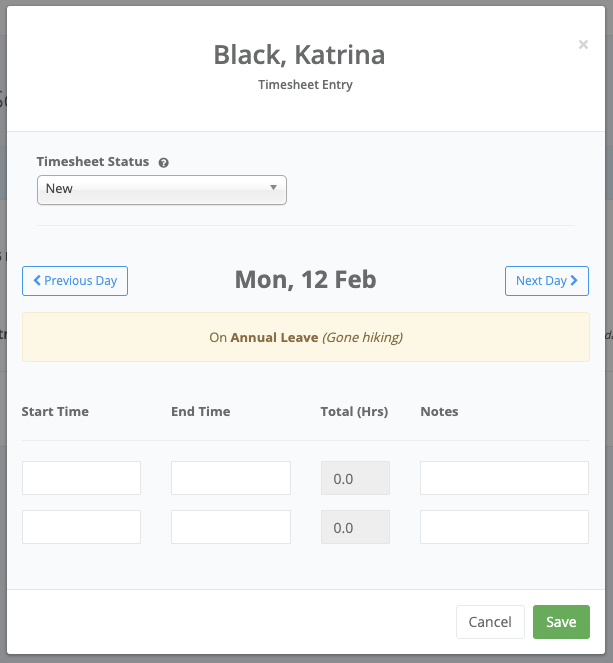 Whereas on the simpler single line entry screens, we don't have a lot of room, so we show an icon which can give you more information if you hover over it: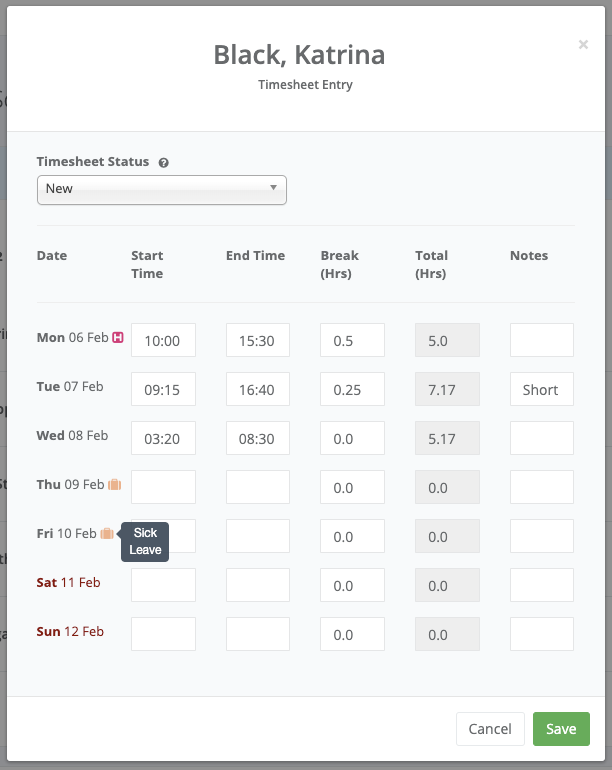 Note that Holidays are still shown with an 'H' icon as above, and now you can hover over that icon to get more information like the holiday name.
We hope that this new addition makes it easier for employees and admins alike to manage their timesheet entry.
As always, we love listening to our customers and improving our system to suit your workflow.  If you have any other suggestions as to how we can make our Timesheets better, please drop us a line at support@hrpartner.io