Improving our Xero integration
We've made some 'under the hood' improvements to our Xero integration. Mainly in terms of making leave integration work better and more accurately between our two systems.
We've had a Xero Payroll integration for many years now, but just this week, we have rebuilt the leave request integration to be a little more accurate and reliable.
The biggest problem was if you had staff that worked part time or reduced hours per pay period in the Australia Xero payroll. Whenever we would send an approved leave request to Xero, they would calculate the number of hours incorrectly.
For example, if Dave works an 8 hour day, but only works on Monday, Wednesday and Friday, that would mean he works a total of 24 hours in a pay week.  In HR Partner and Xero, Dave would be set up for a 24 hour work week - all fine and good.
The problem arises when Dave requests next Monday, Tuesday and Wednesday off.  In HR Partner, we know that Dave works 8 hours on Monday, doesn't work Tuesday, and works 8 hours on Wednesday for a total of 16 hours off.
But when we send the leave request to Xero, they see that Dave works 24 hours in a pay week, average that out to 4.8 hours per day over 5 working days, and see that Dave has asked for a 3 day span off, and calculate 4.8 x 3 = 14.4 hours off!
This of course means that payroll has to constantly adjust the leave hours for employees who don't work the same number of hours every day before processing their pays - very time consuming.
Well now, we have made some changes to the information we send across to Xero, so that we break down the time off in more detail so that the same number of hours in HR Partner is sent across to Xero.
We hope that this makes your leave reconciliations a lot smoother.
The other big change was that previously, only leave that was requested by an employee on their ESS portal, and subsequently approved by an admin user, was sent to Xero.
Now, you can send even absence/leave entries that you manually make against an employee to Xero without having to go through the whole request/approve process.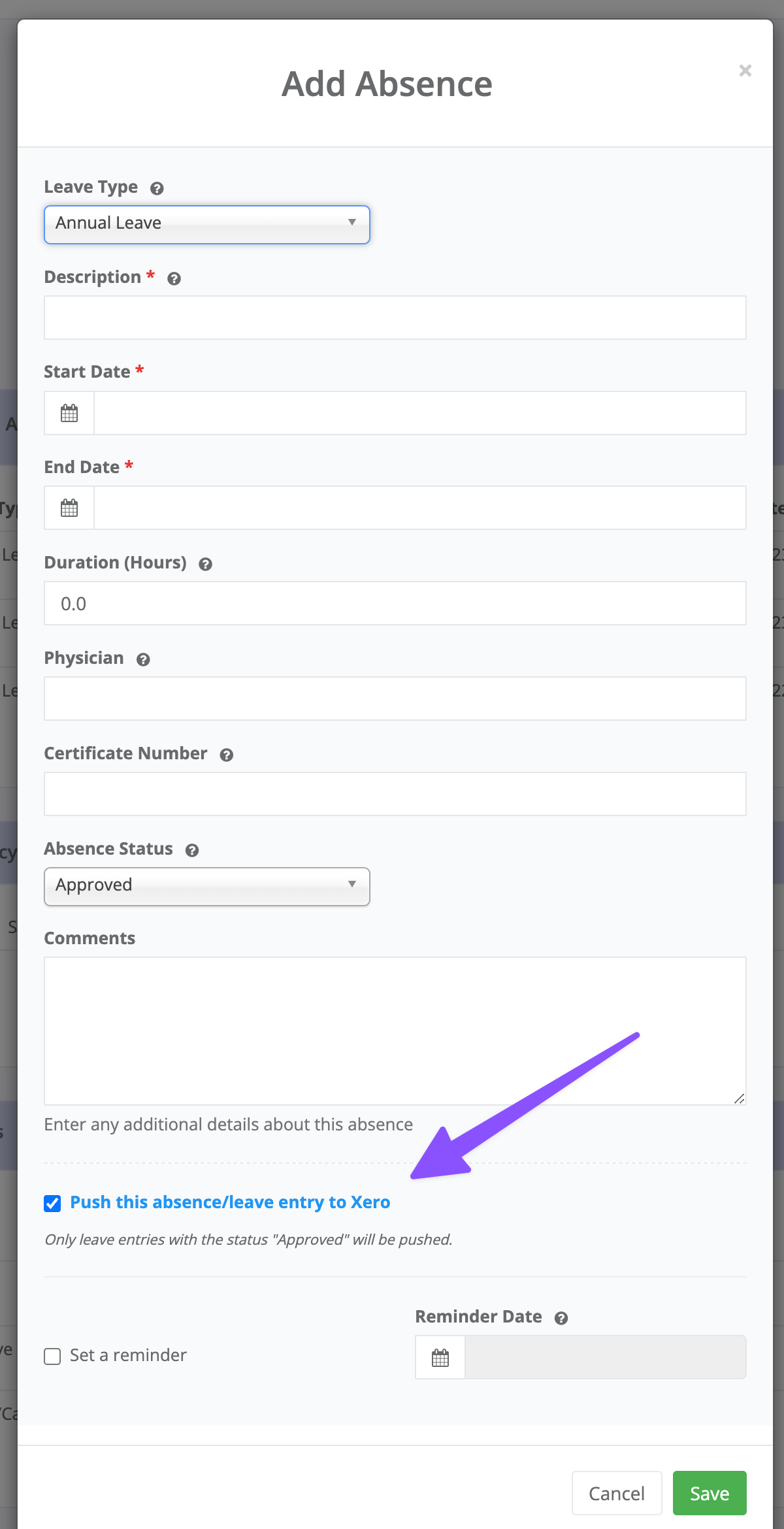 This is done by ensuring that the above checkbox is ticked when you create a new Absence/Leave entry against the employee.  If you don't wish to push an entry to Xero, simply uncheck this checkbox before clicking 'Save'.
This now makes it easier to quickly update an employee's sick leave etc. if they don't come in on a certain day, without having to wait for them to put in a formal request.
We hope this also makes it easier to manage your leave between the two systems and save you some time.
Please note though, once leave is pushed through to Xero, we cannot update the information in Xero any more.  If your employee changes their leave dates, or cancels their leave altogether after it was approved, then you will have to go into Xero to make the necessary changes yourself.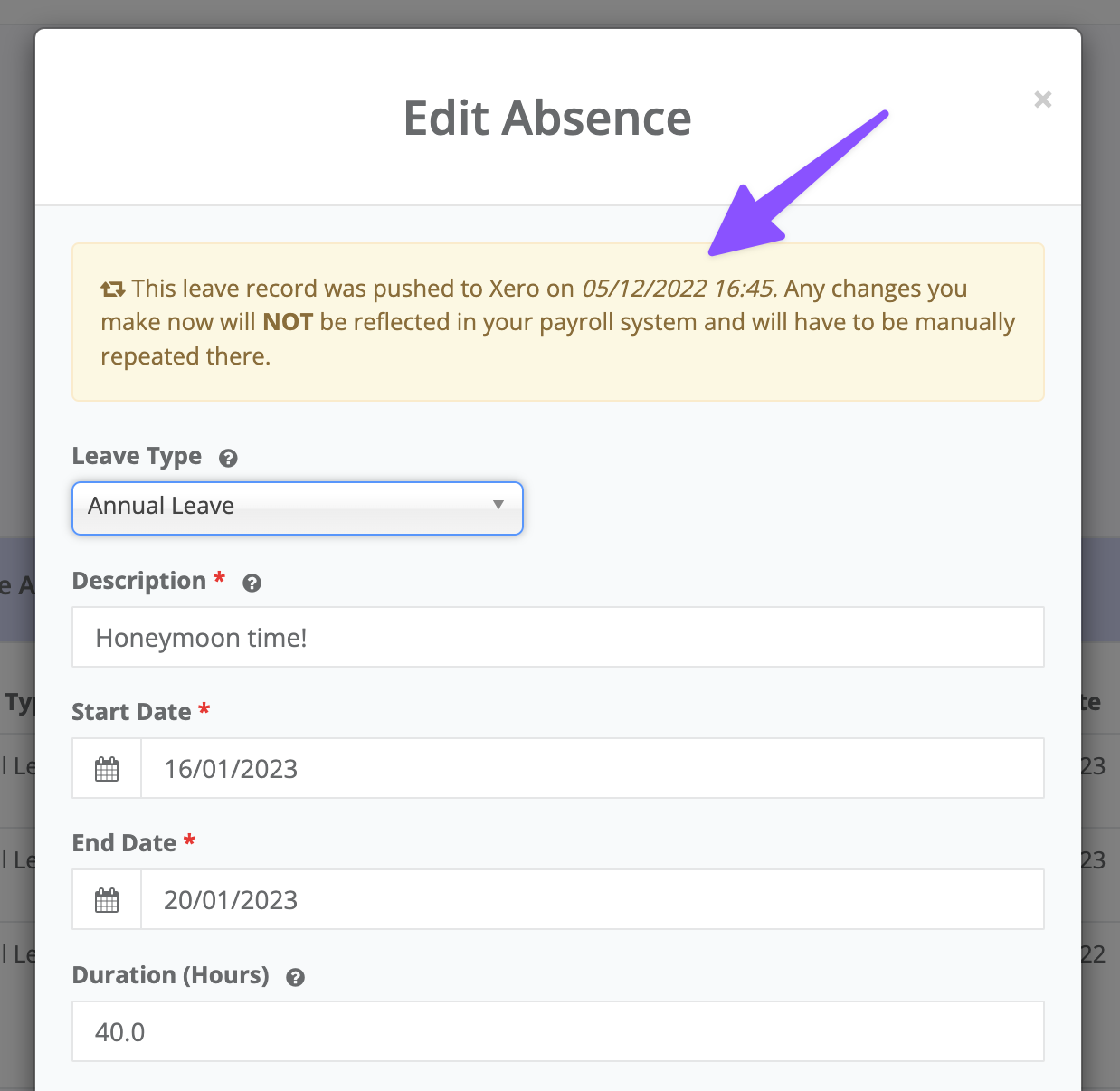 We do warn you if a leave entry has been linked to Xero now, so you can be aware of this.
This is just another step towards making HR Partner and Xero work better together.