Announcing TOIL/Flexi/Comp Time
We now have ability for employees to request that time be *added* back to their leave balances.
Time Off & Leave tracking has been one of the most used modules in HR Partner, but over the years, customers have asked us about tracking Time Off In-Lieu (TOIL), also commonly known as Flexi-Time or Comp-Time depending on your region.
This basically means that if your employees work over their normal allotted time in a day or pay period, that you will allow them to take the extra time off as additional leave, instead of paying the overtime rate for the extra hours.
We have now included the ability for your staff to request that time be added back to their leave balances, with the same approval process as request actual time off.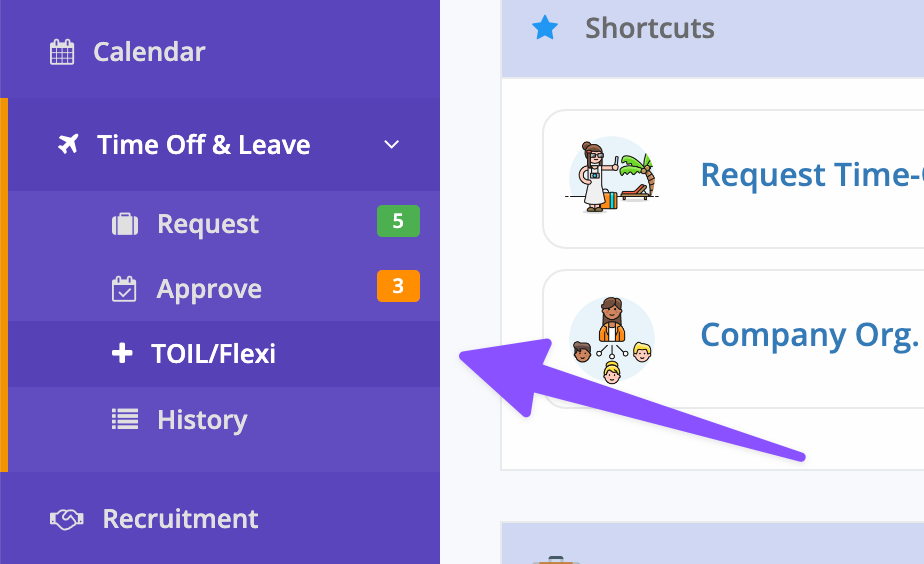 You can either have this time added back to an existing leave policy, such as Annual Leave, or else set up a separate leave policy purely for tracking this extra time - it is entirely up to you.
Note: You can also change the name of this menu and screen prompts if you use a different term instead of 'TOIL/Flexi'.
More information on setting up this new feature can be found on our help documentation here - https://help.hrpartner.io/article/233-adding-leave-toil-flexi-comp-time
Or else you can always contact our friendly team for assistance and advice on how best to set things up for your company.