Improving Leave Requests and Importing
This week we have made a few enhancements to our leave request, and leave importing ability in HR Partner - all based on customer feedback to date.
Request History
While we have had employee leave request workflow in our system since day one, we have just enhanced it a little more. Previously, there was never a way to go back and look at previous (approved or rejected) requests from your employees, but we have built in a new screen now that allows any admin user to do so.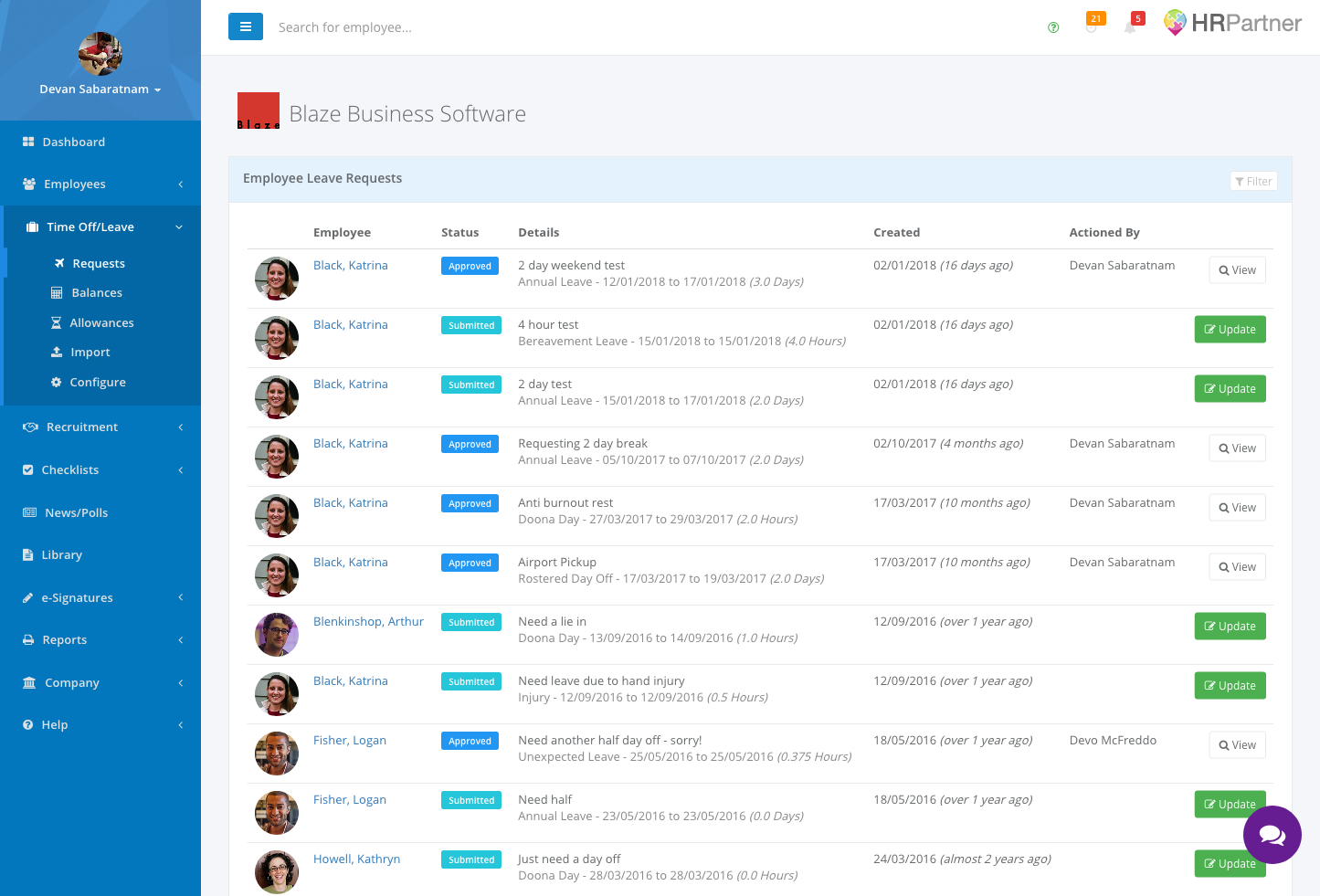 To take this even further, we have added filtering options within this screen, so that now you can narrow down the requests to see just one that were rejected, or ones from a particular employee, or those that were actioned by a particular admin user - or ANY combination of the above!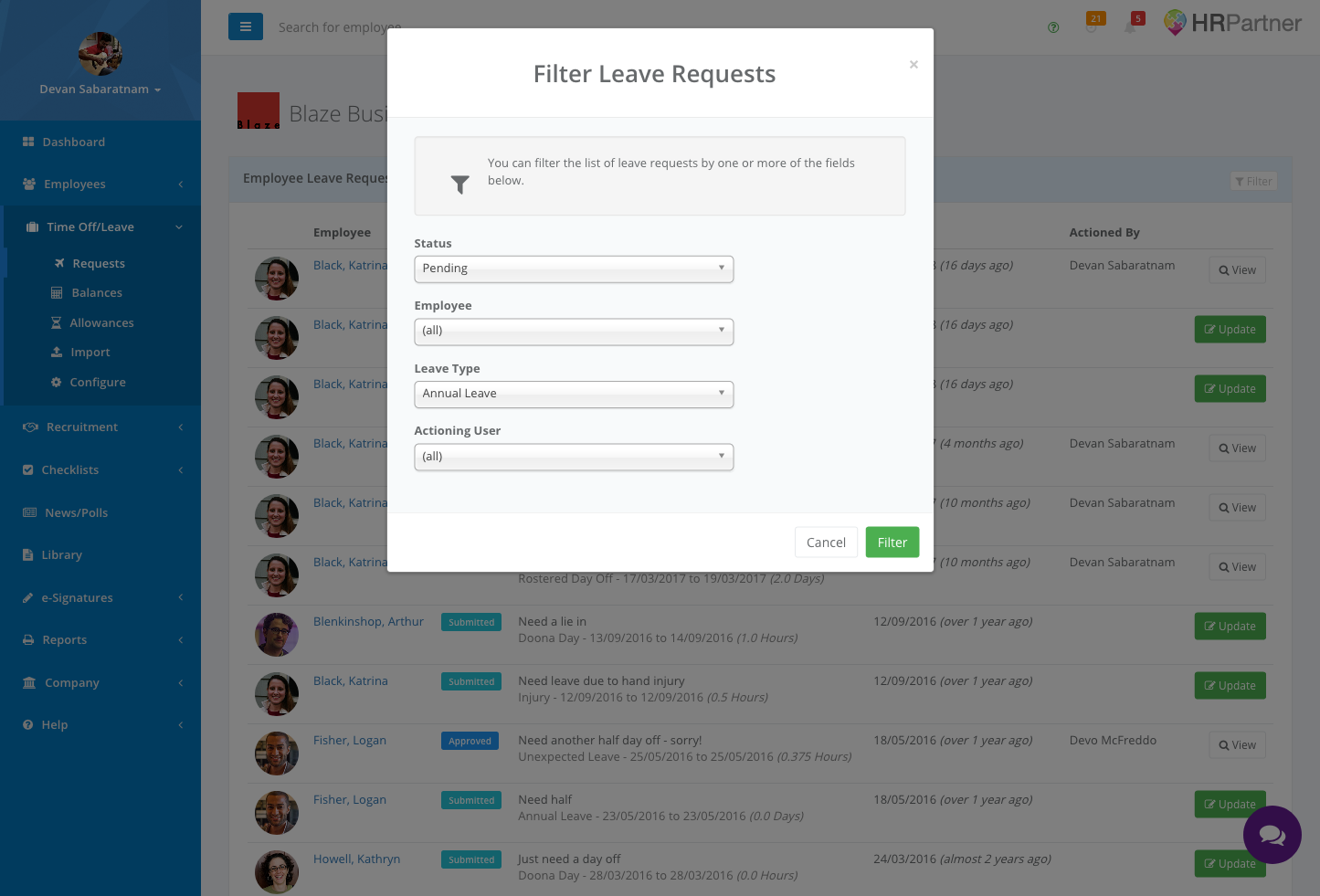 Importing Leave Balances
We have just completed the ability for our users to import leave balances into HR Partner via a CSV file. A lot of our users are using third party payroll systems, and as a result, have asked if they can import leave balances periodically.
Now, if your payroll system can generate a CSV file with at least 4 fields in it, then you can import that directly into HR Partner to save time and energy.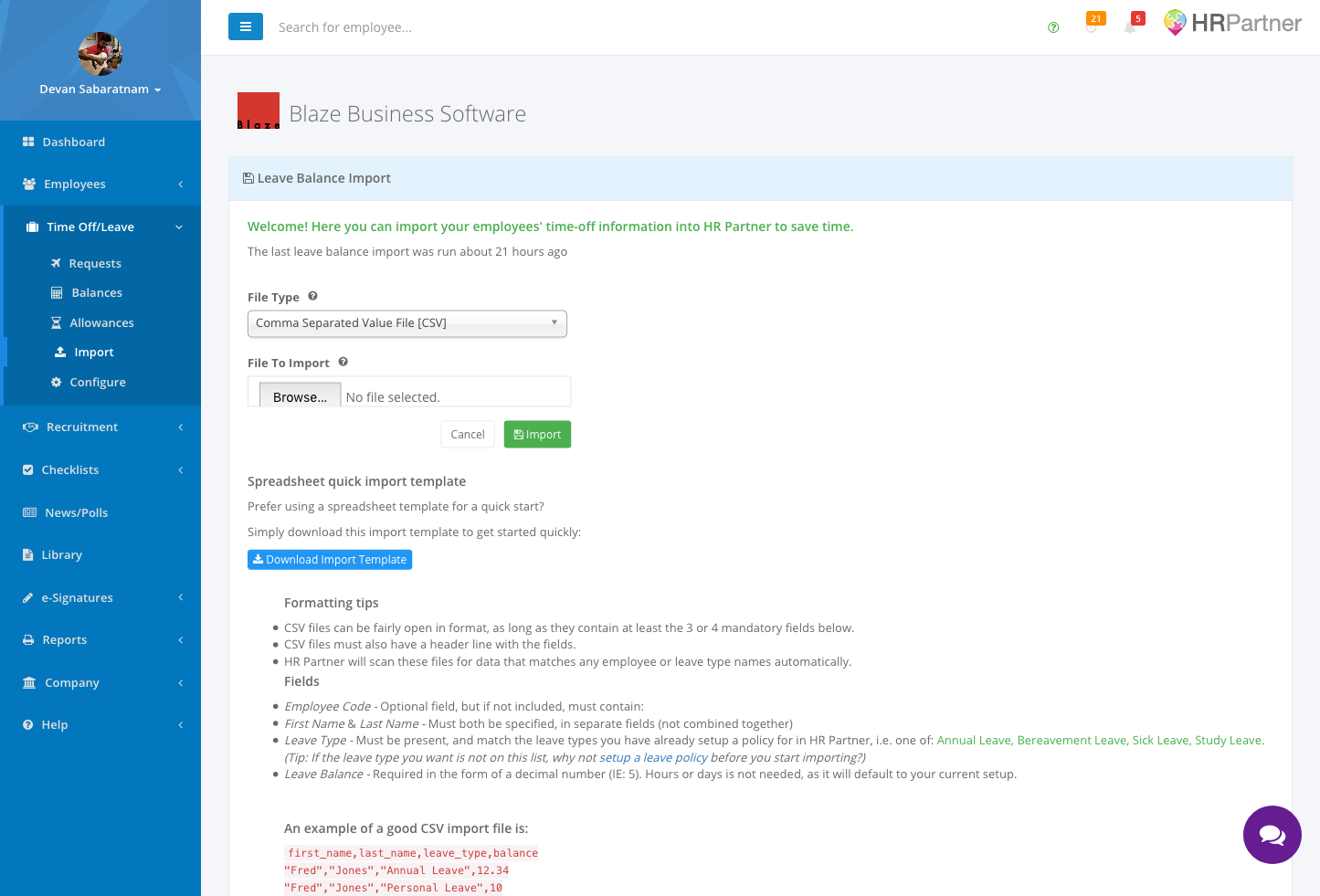 Cancelling Leave Requests
Another popular request that we have just introduced in the workflow is the ability for employees to cancel leave requests that still have not been approved yet. Now they can do this themselves from within their employee portal.
Yet another example of how we listen to our users and strive to make changes and improvements in our system to make HR Partner the best small to medium business HR system out there.