Enhanced Employee Profiles
Letting your employees create their own personal profile pages.
Our goal was always to put "human relations" back into HR, and we try and implement this philosophy in all areas of HR Partner. Recently, some of our customers have approached looking at ways for their quick growing teams to get to know one another better, and they wondered if our system had tools to help them in achieving that.
Well, we thought that a new feature we could add in HR Partner was to allow every employee in the system to create a small custom profile for themselves, listing any extra information that they thought would be interesting to their co-workers.
Employees can now create and update their own profiles in the Employee Portal (under 'My Profile') which will be shown to everyone when their name is clicked on the Employee Directory screen.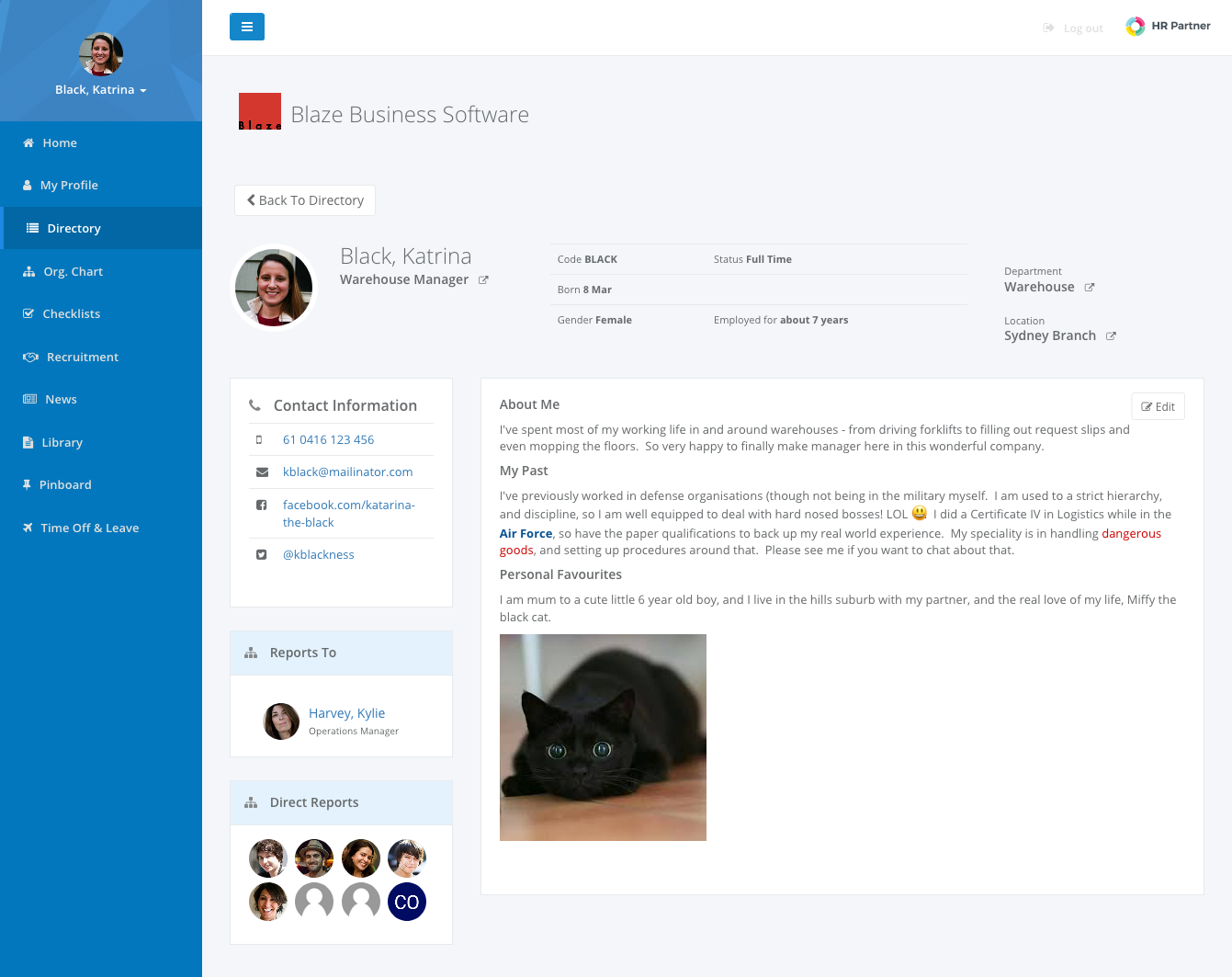 They can now embed pictures, web links and use flexible HTML formatting in their profile descriptions, so that they can inject their personality and flair as much (or as little) as they like.
And don't worry - company administrators can also edit these profiles on the Admin platform so that they conform to company policies and standards.
Let us know what your employees think of this new initiative. We hope it helps with your team bonding and morale.