We are pleased to announce that we have just enhanced our Timesheets module to cater for customers who need to generate Timesheet sequences for their employees twice a month, but not on a 14 day cycle.
Now you can generate true bi-monthly timesheets which start on the first of the month, and end on the 13th, 14th, 15th or 16th of the month. The second sequence of the month will start the day after that, and go until the end of the month.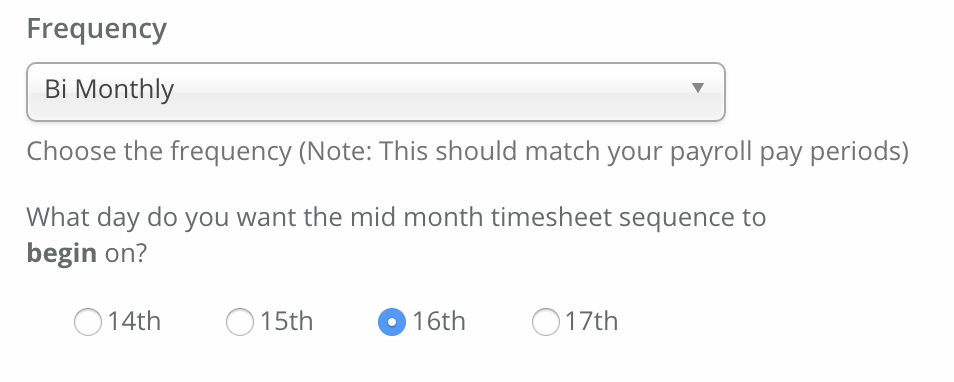 When setting up your timesheet templates, you will notice a new option called 'Bi-Monthly' under Frequency. If you select this option, then you will be presented with a new line which asks what day of the month the second sequence should start in for the month.
If you set this template to be created automatically, then our system will keep scanning your data and on the 1st, and your nominated mid date of each month, we will automatically create a new timesheet sequence for your employees to fill out.
Timesheets is an extra paid for enhancement to our core HR Partner system. Please feel free to drop us a line if you are an existing user of our core system and need more information about this feature.